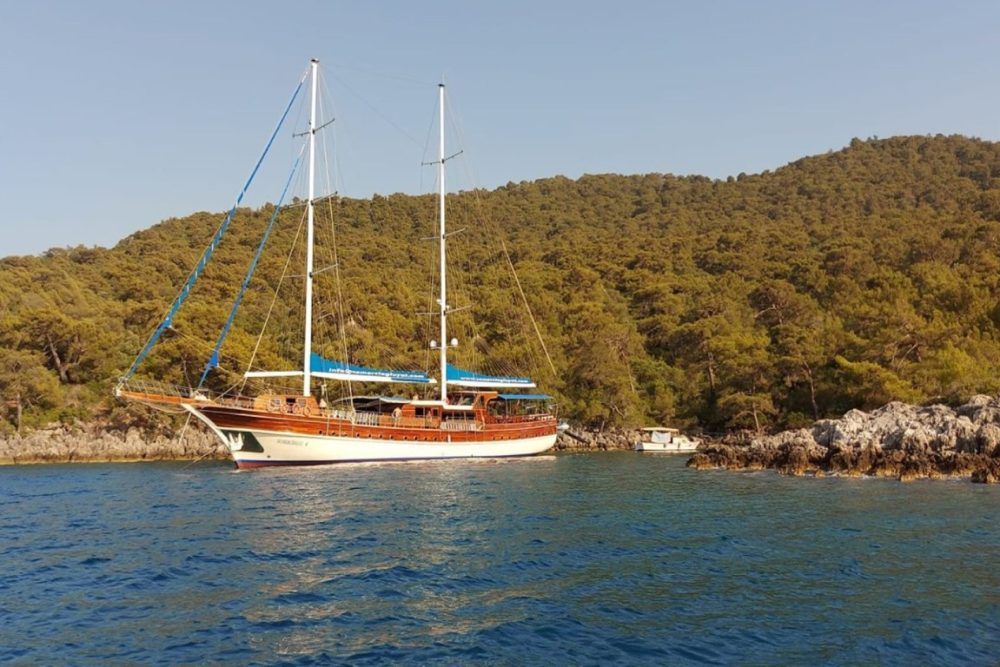 Semercioglu Yacht Company has been providing Deluxe Gulet charter services since 1990. The company, which aims to offer a unique holiday experience to its valued guests, makes a difference with its experienced team. Our company, which has constantly updated its professional service understanding over the years, and our teammates will work to provide you with the best service during your vacation.
If we examine the dictionary meaning of the word Gulet, we can say that it is actually referred to as a warship. However, Gulet; originally started to be built in the basement region, it is a form of boat that attracts attention with its design and comfort in wooden varieties.
Gulets are generally used for tours and trips close to the shore, but due to their construction, they are very suitable for use on the open seas. Gulet yachts, which have become one of the important traditional values of our country over time, are produced in many shipyards in Bodrum, Fethiye and Marmaris.