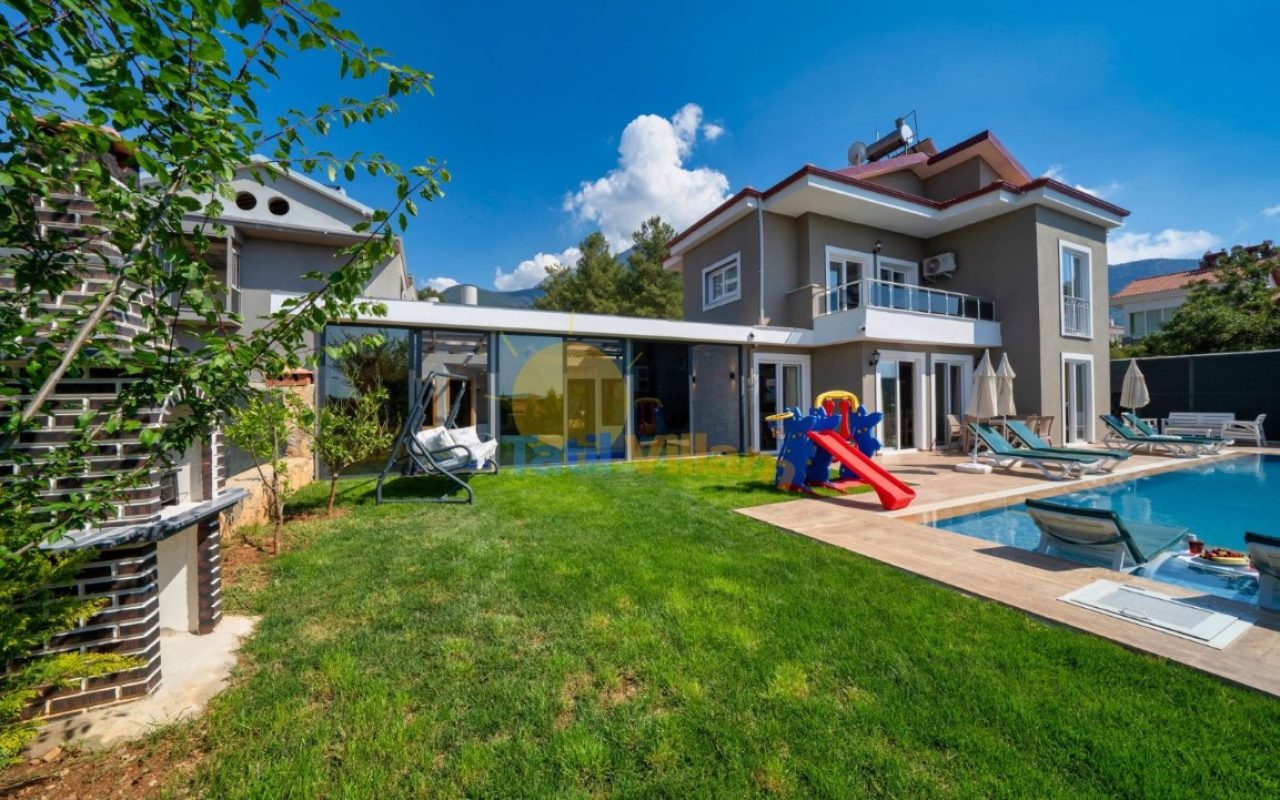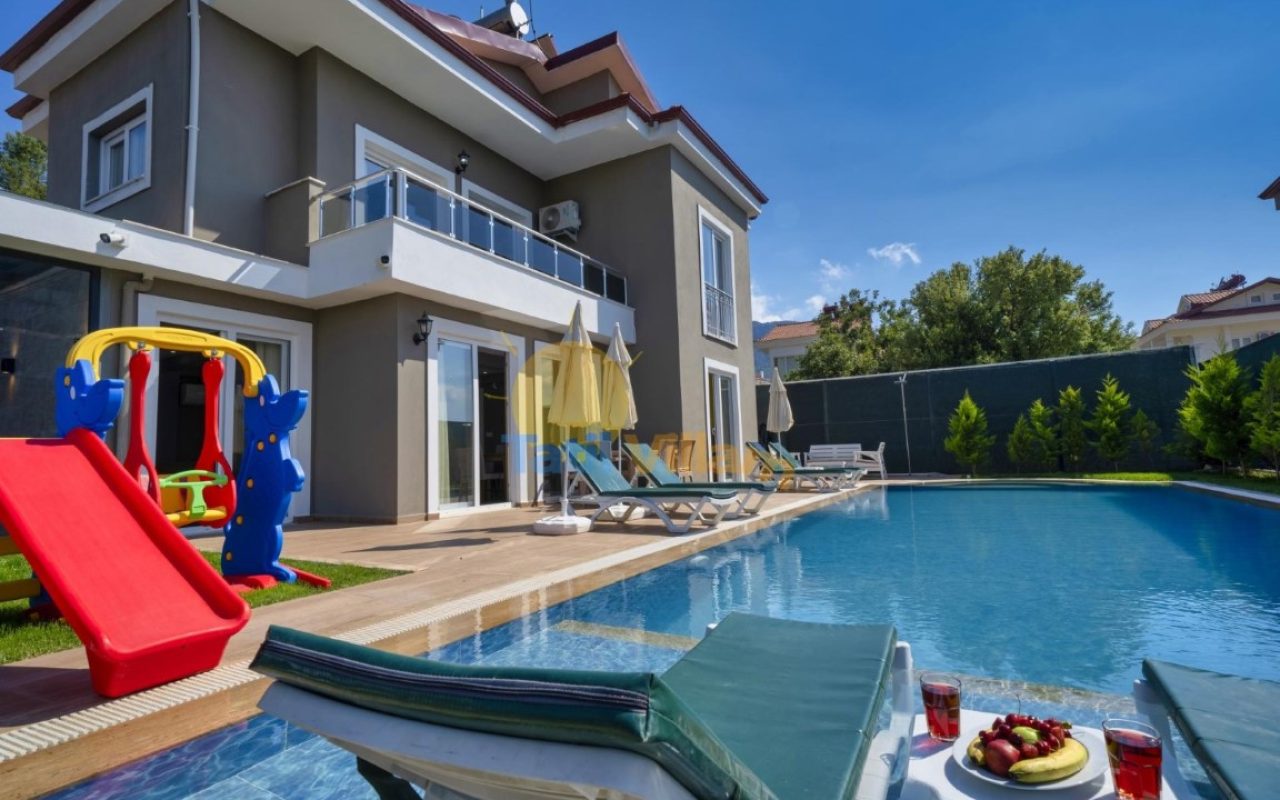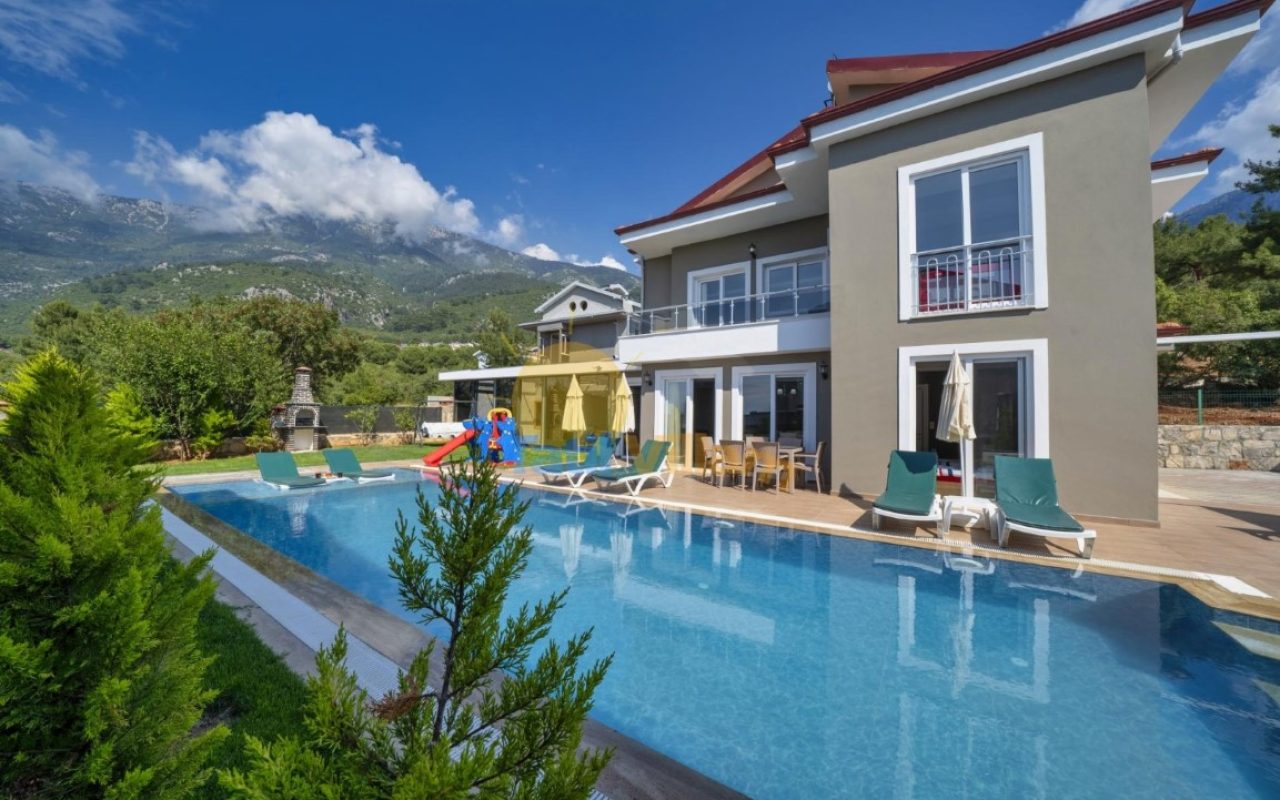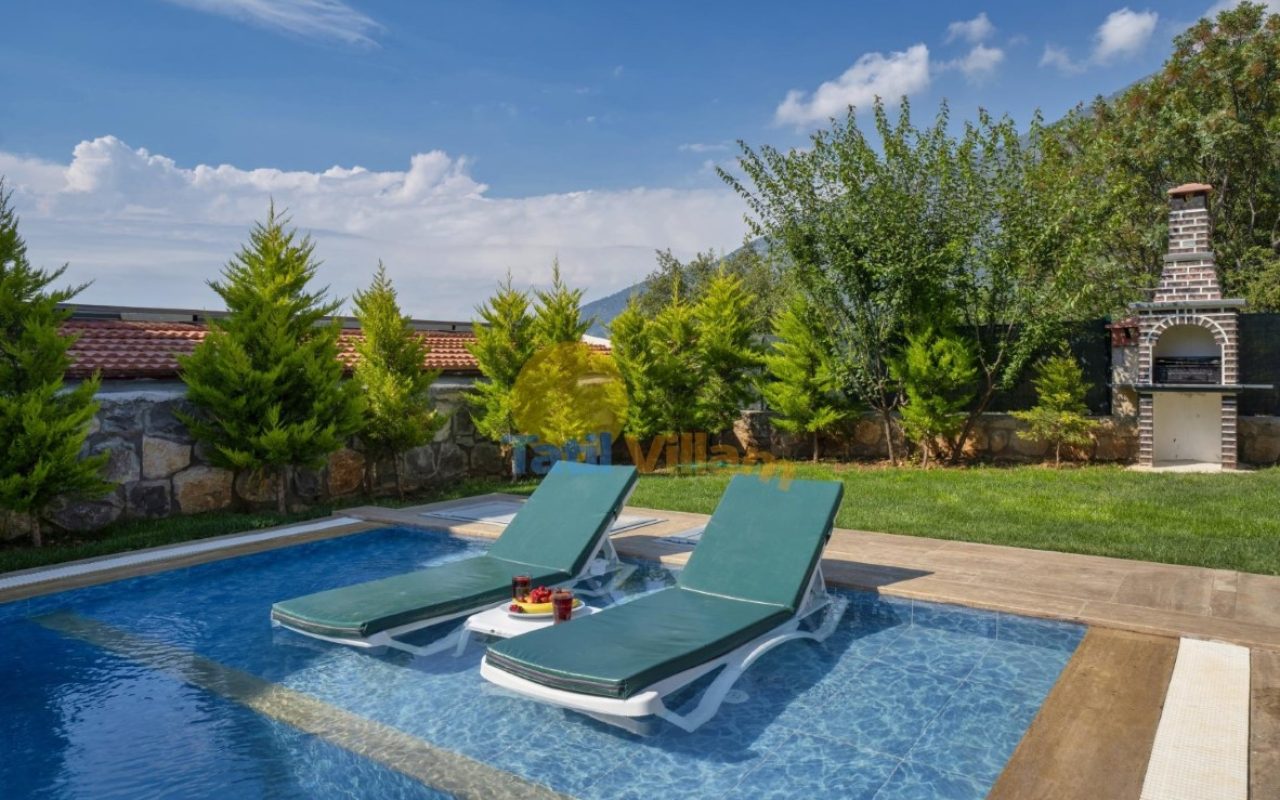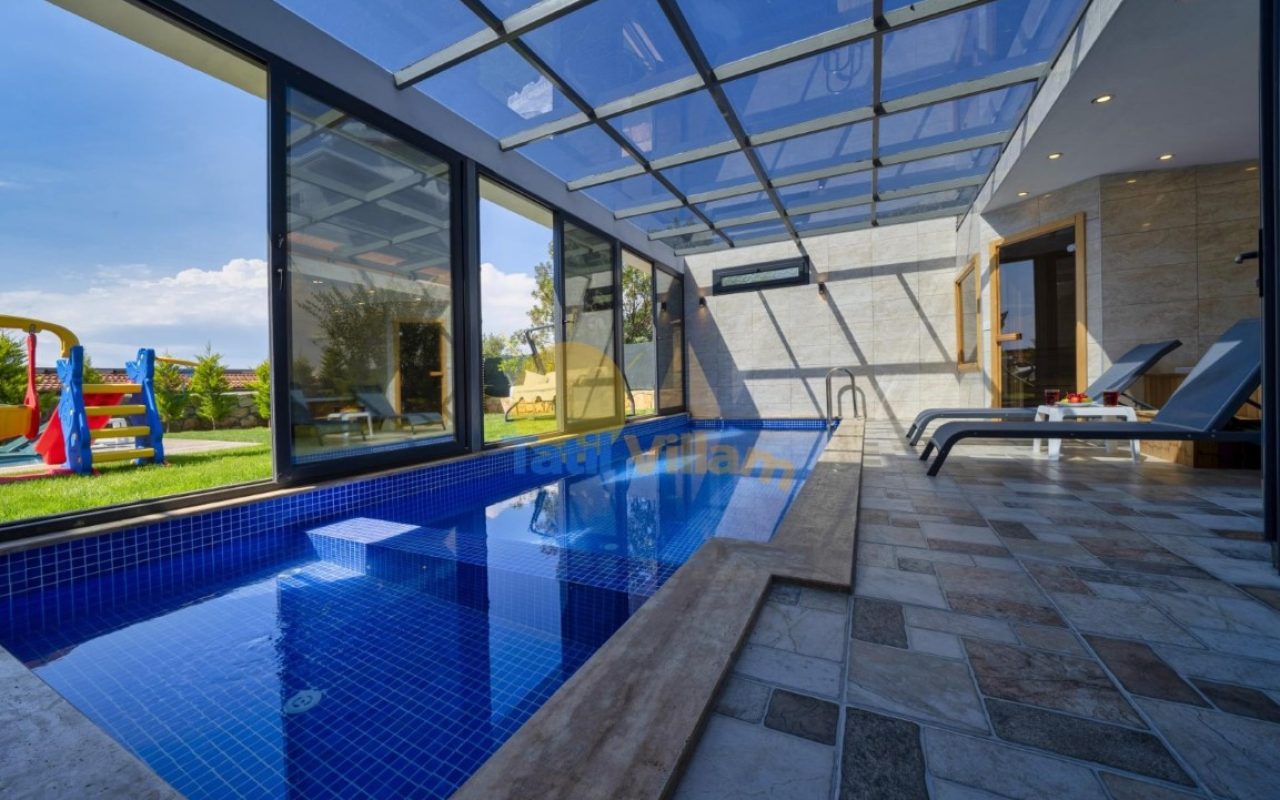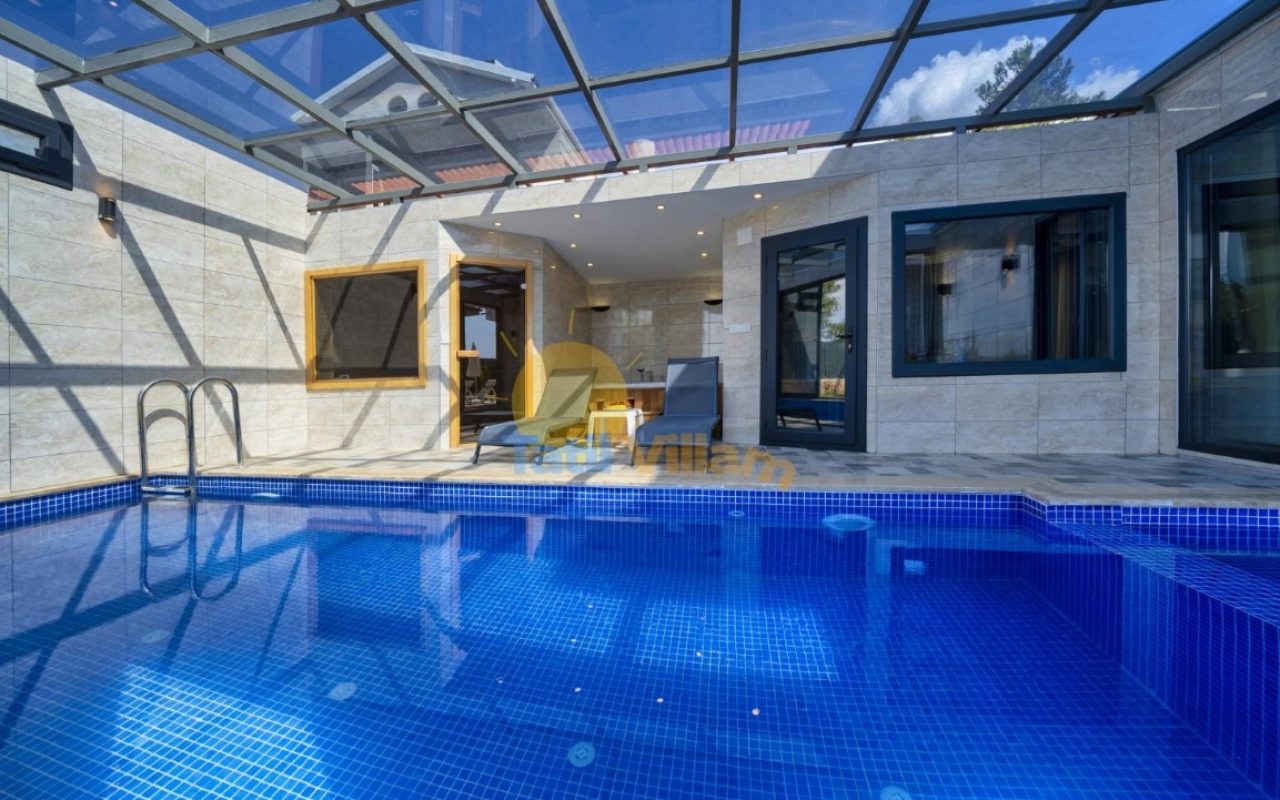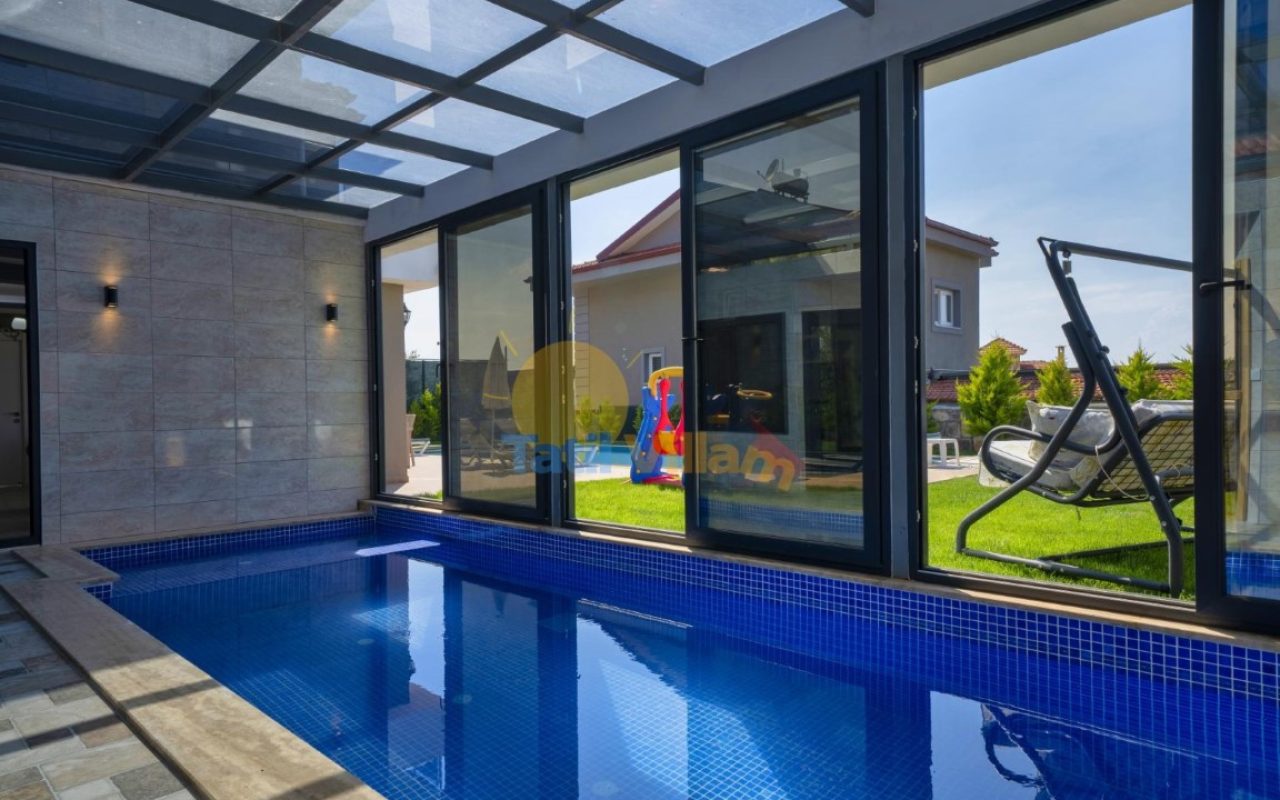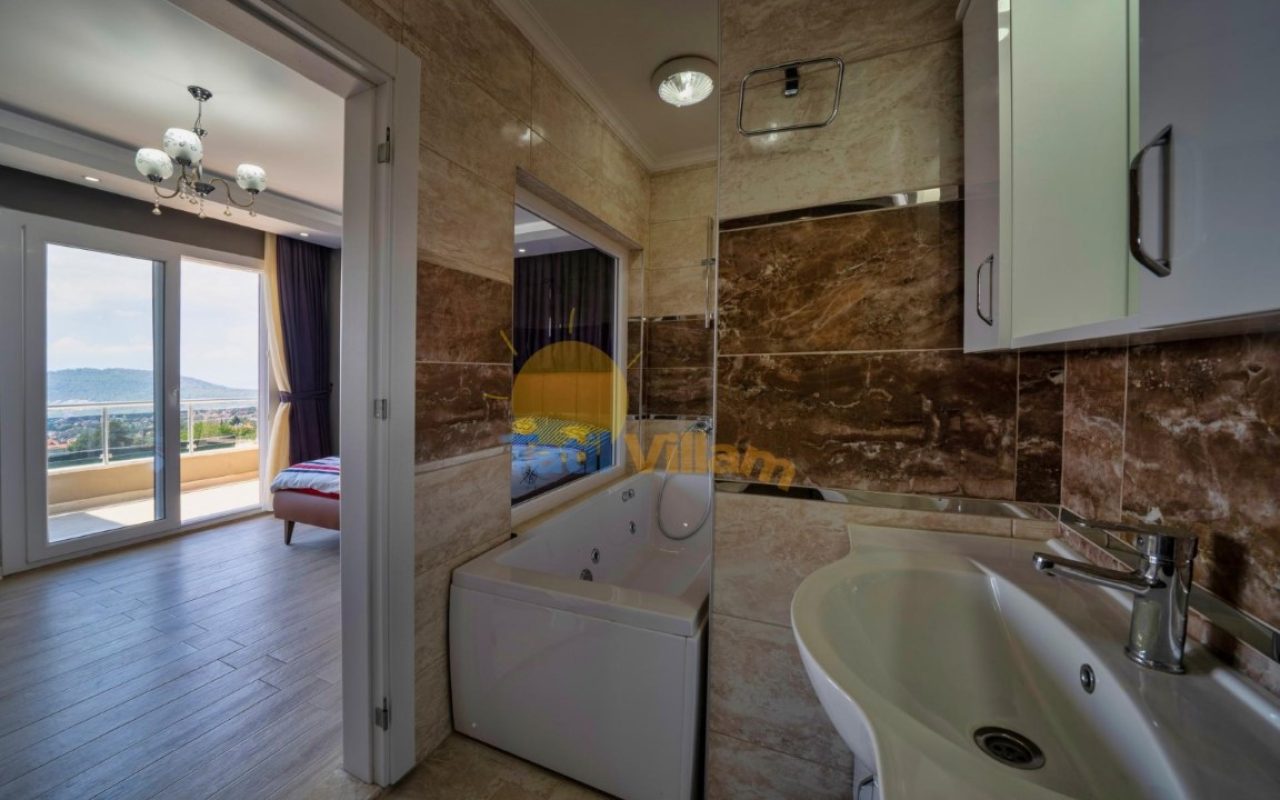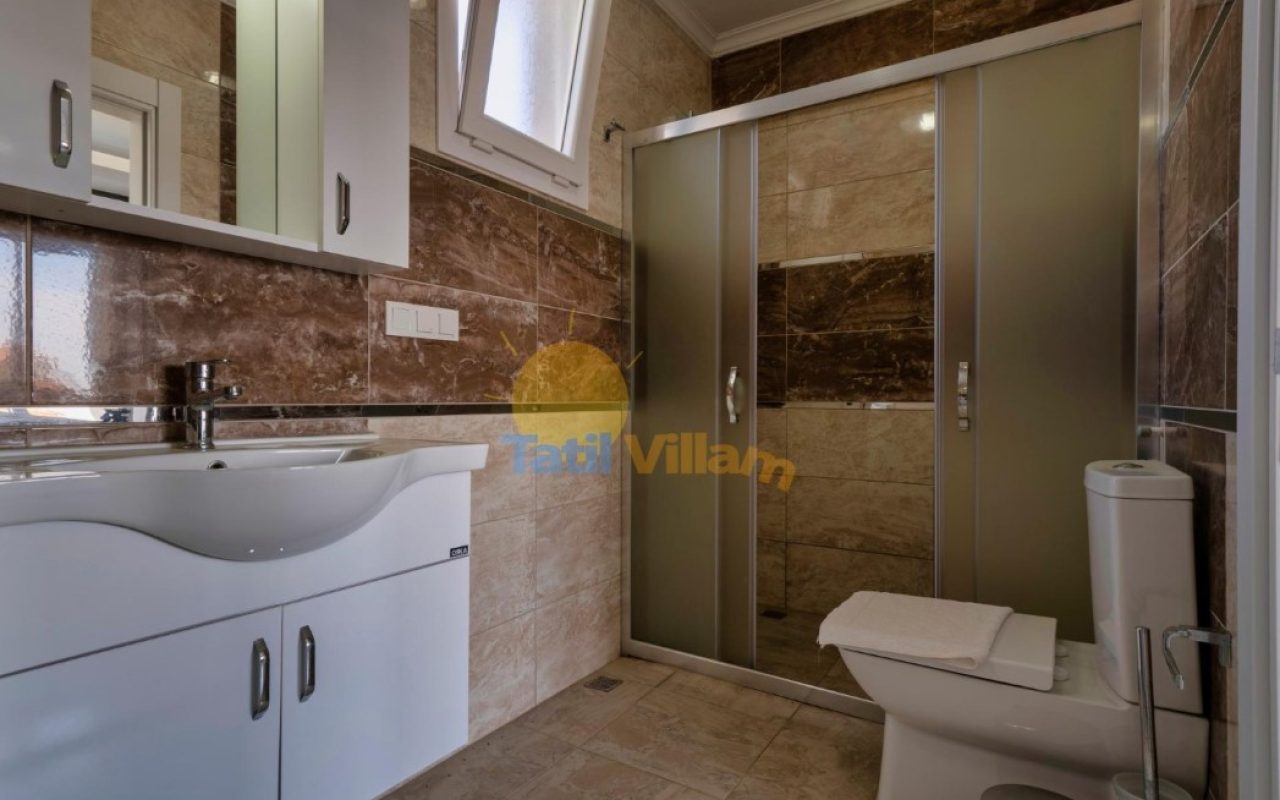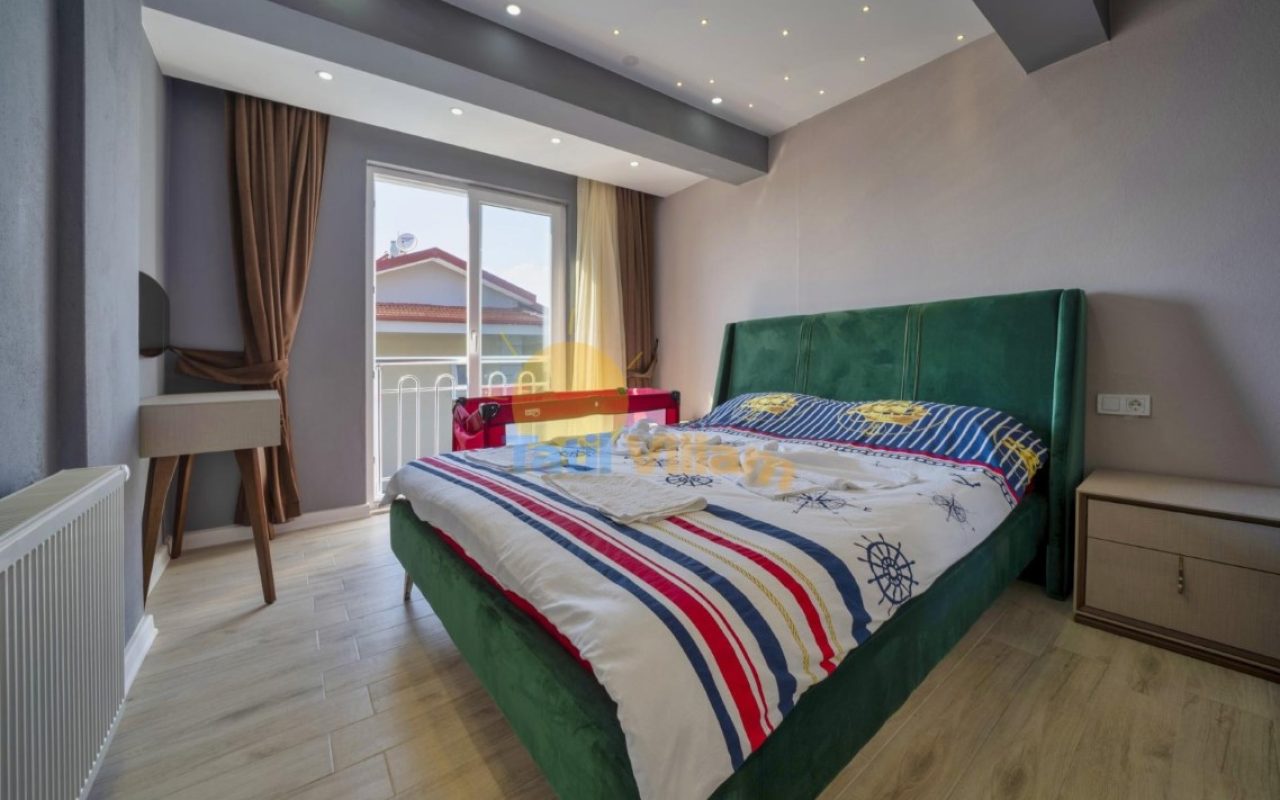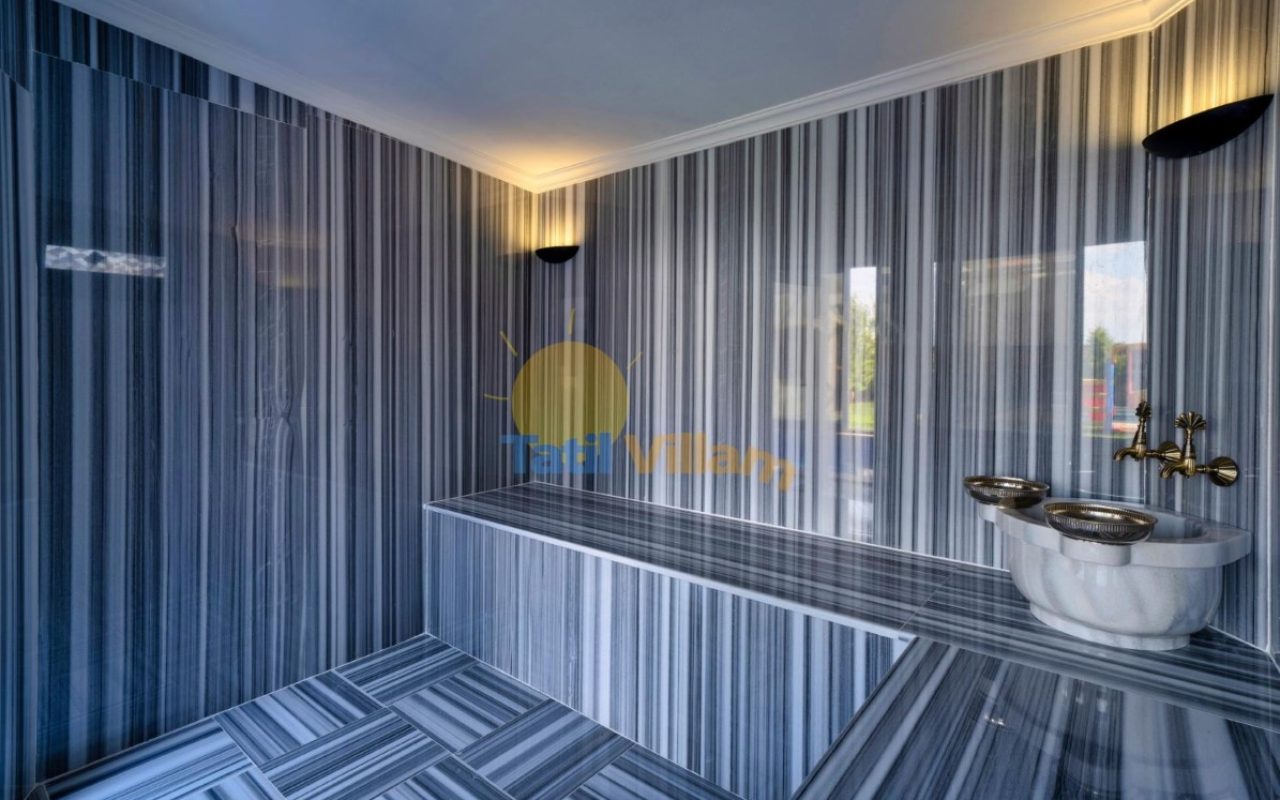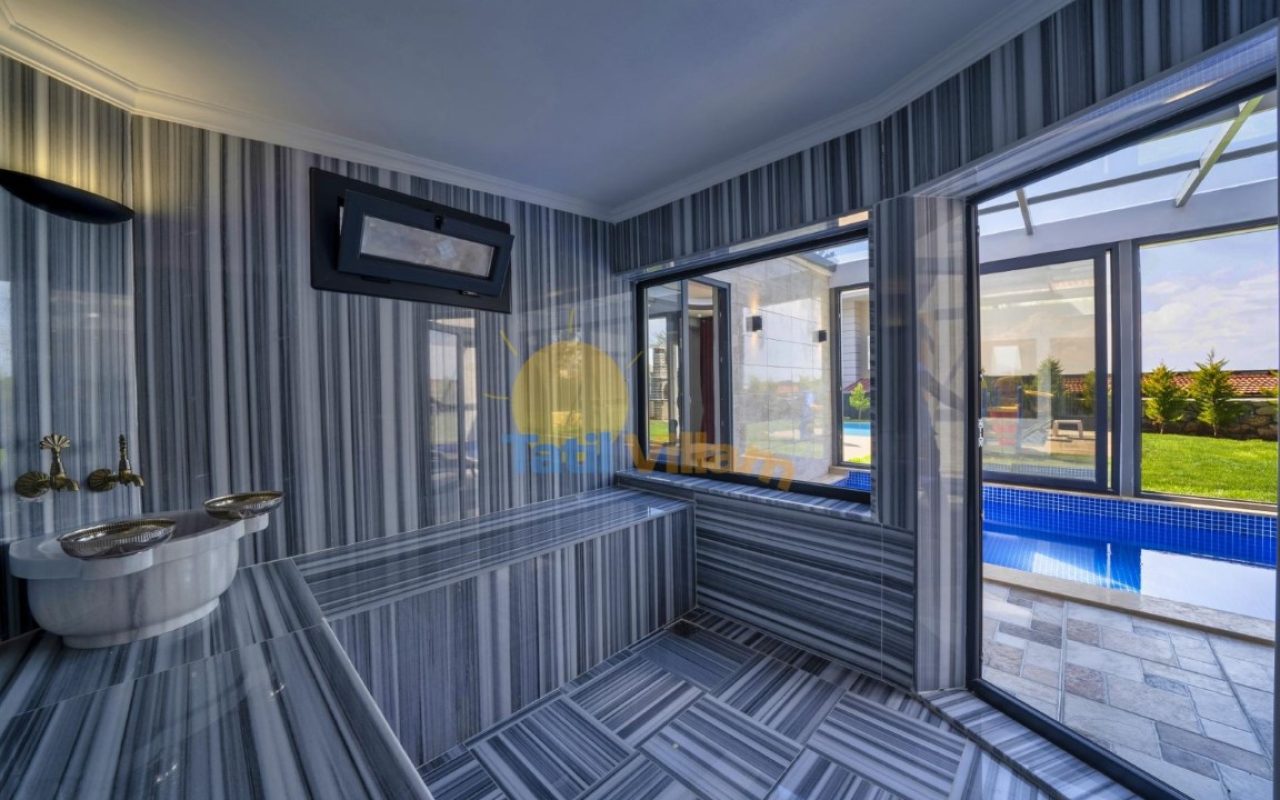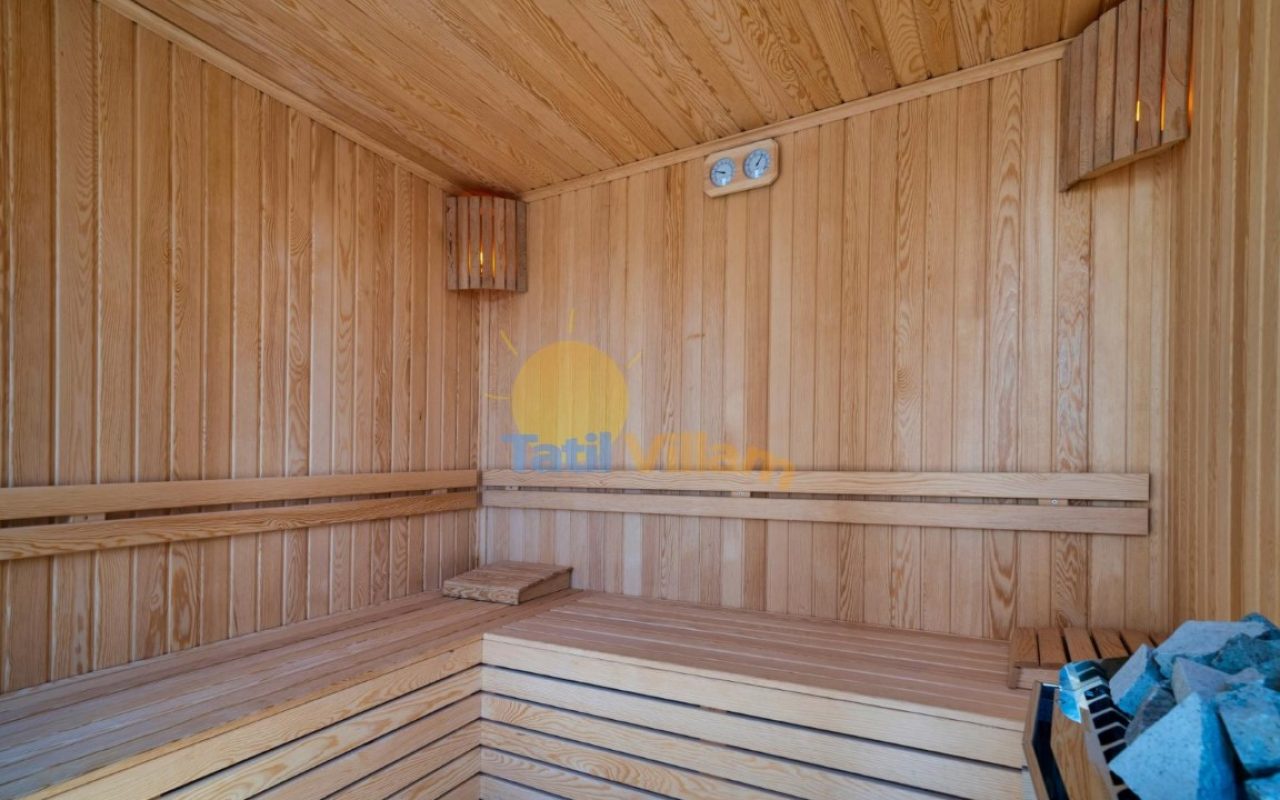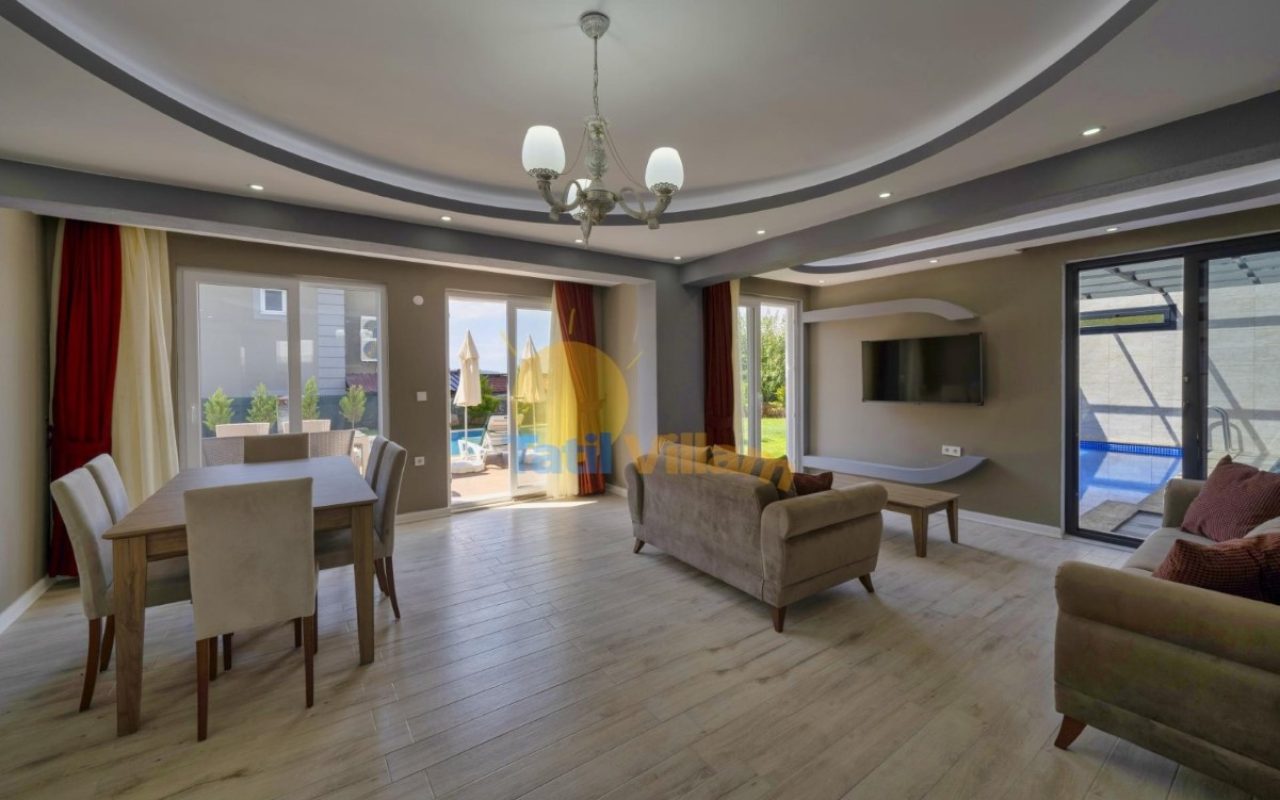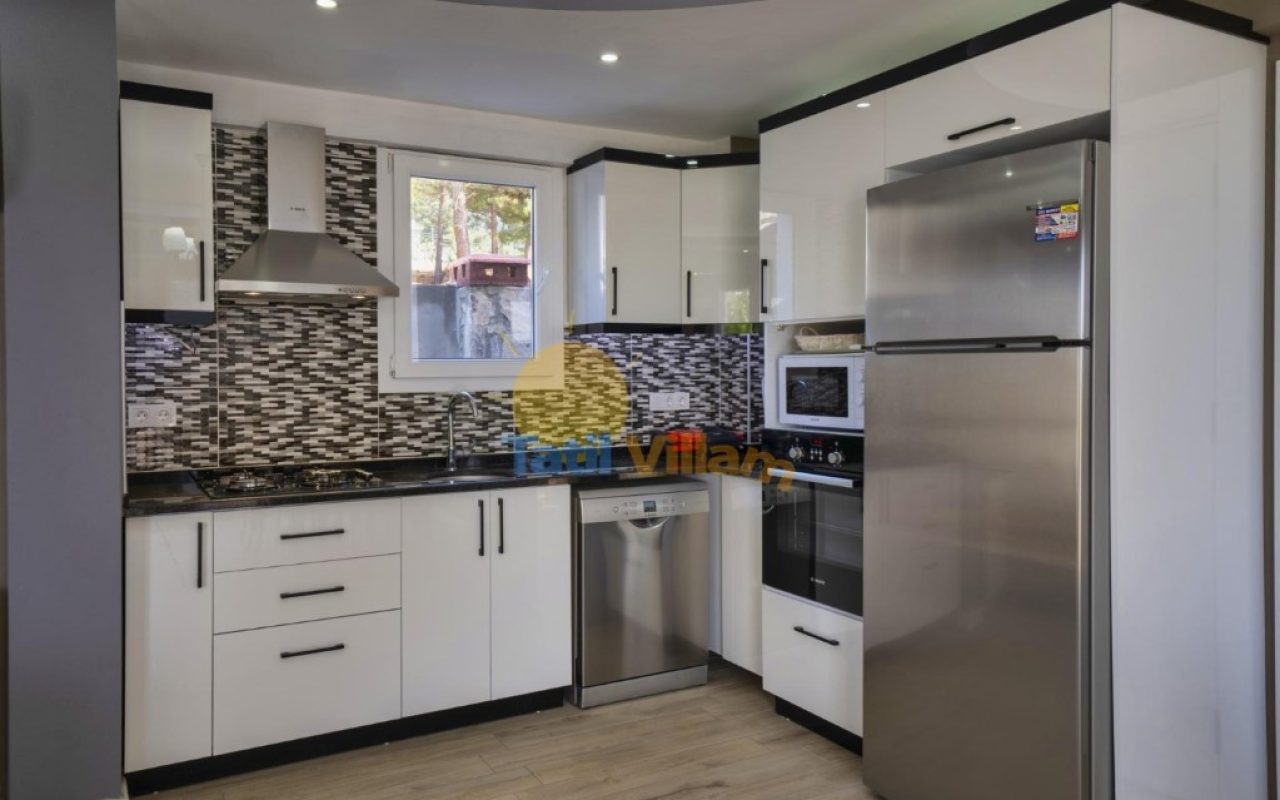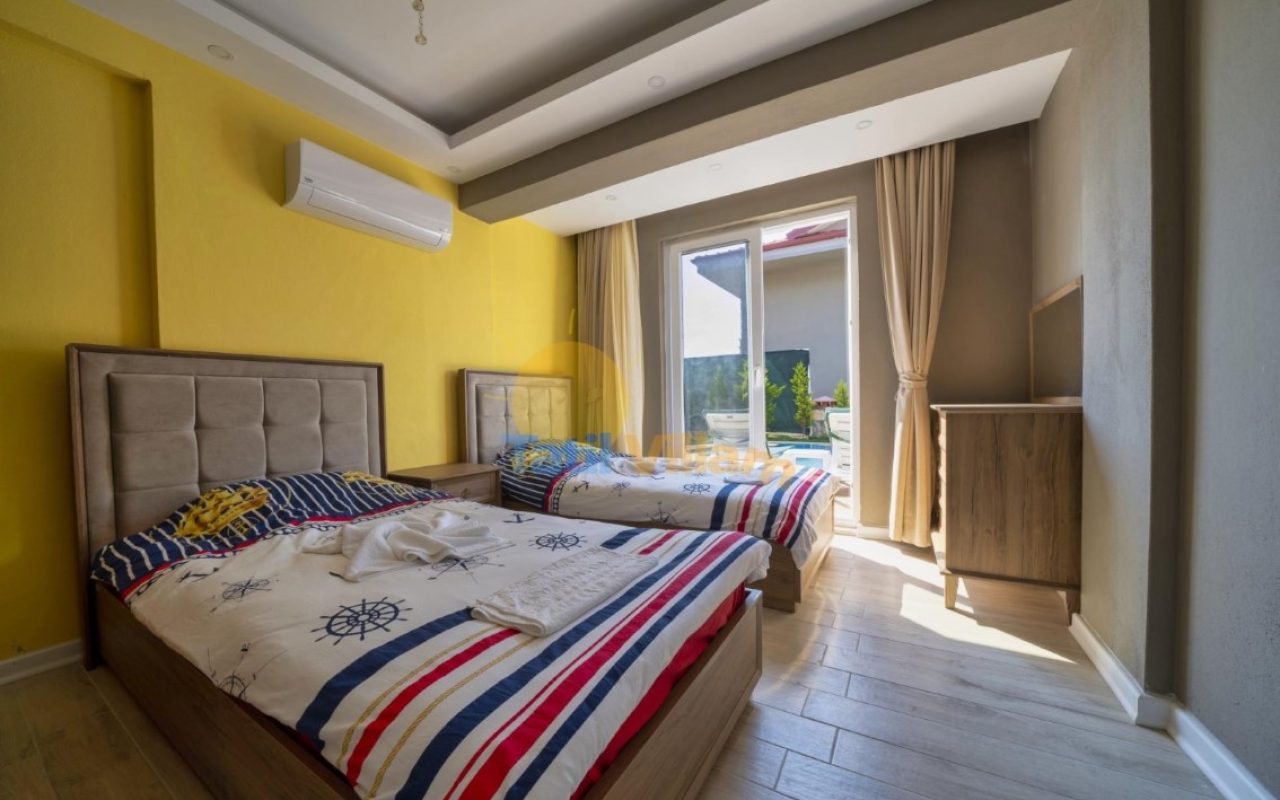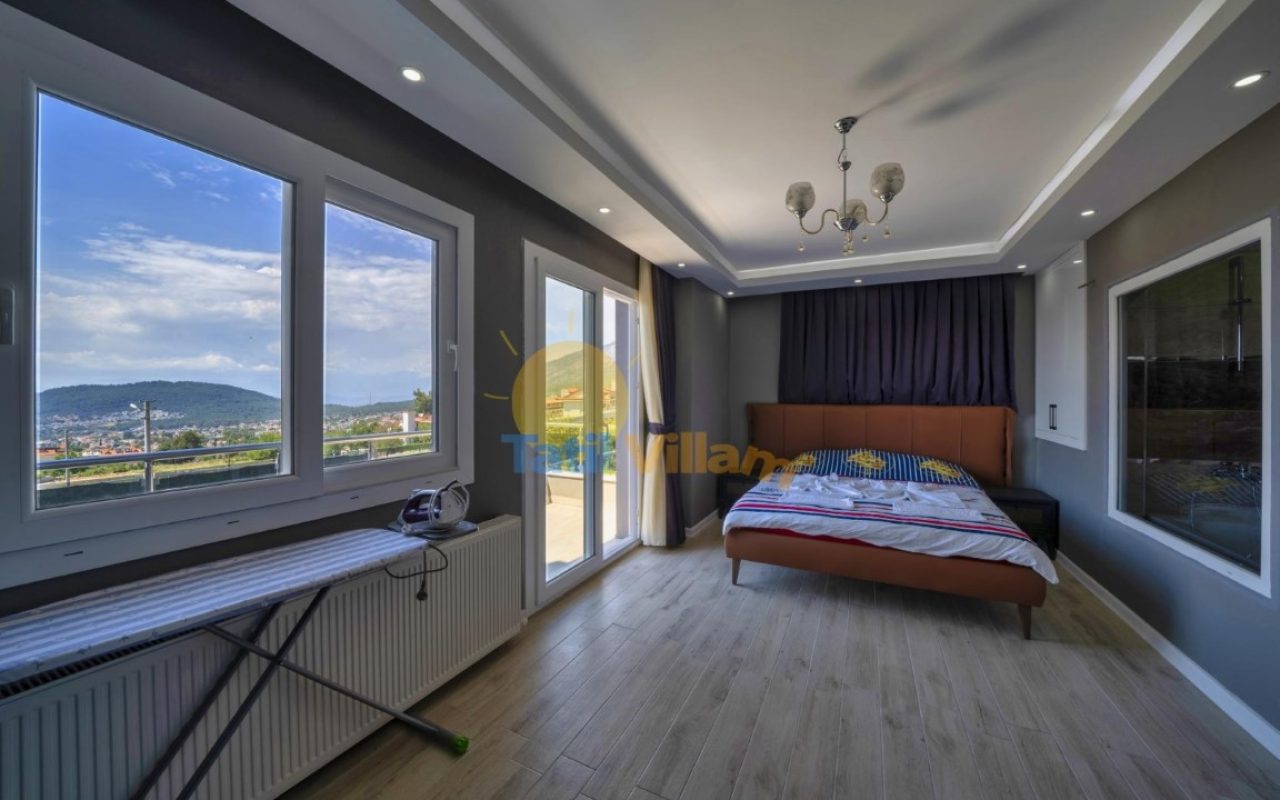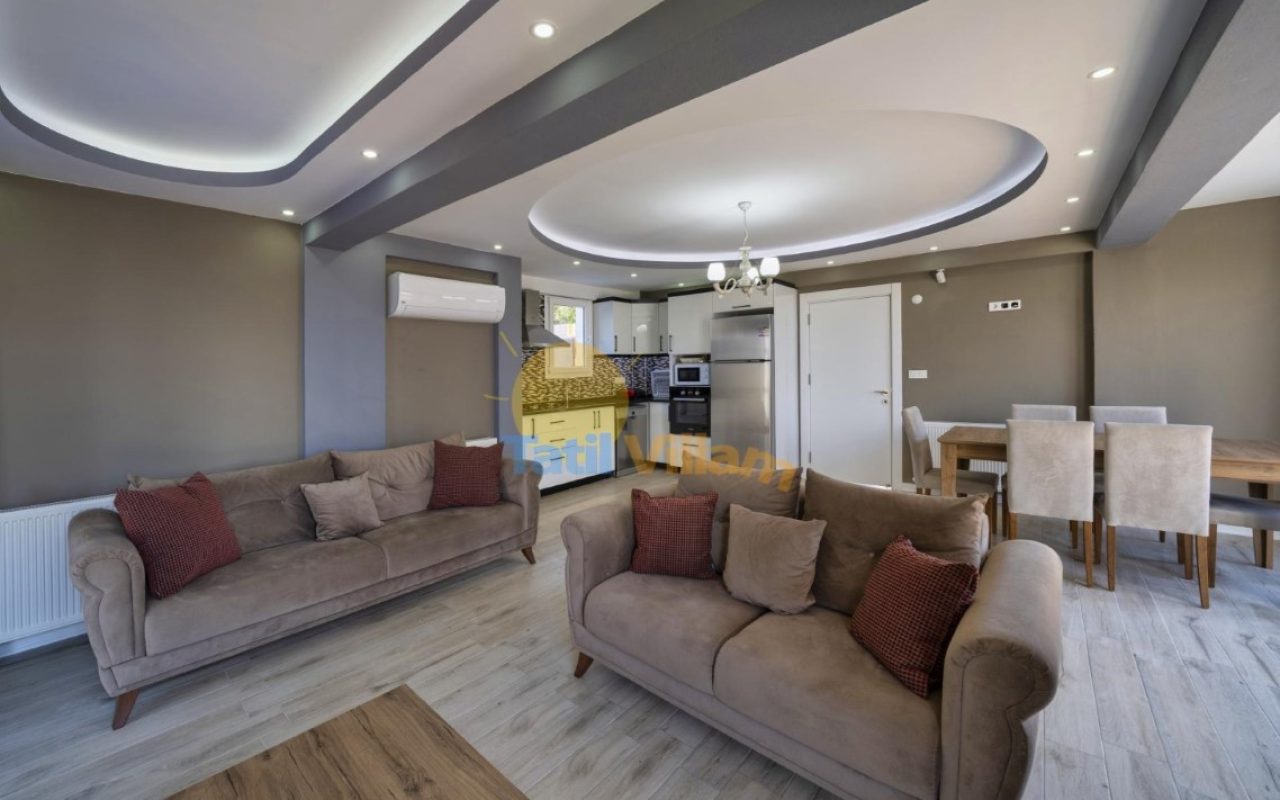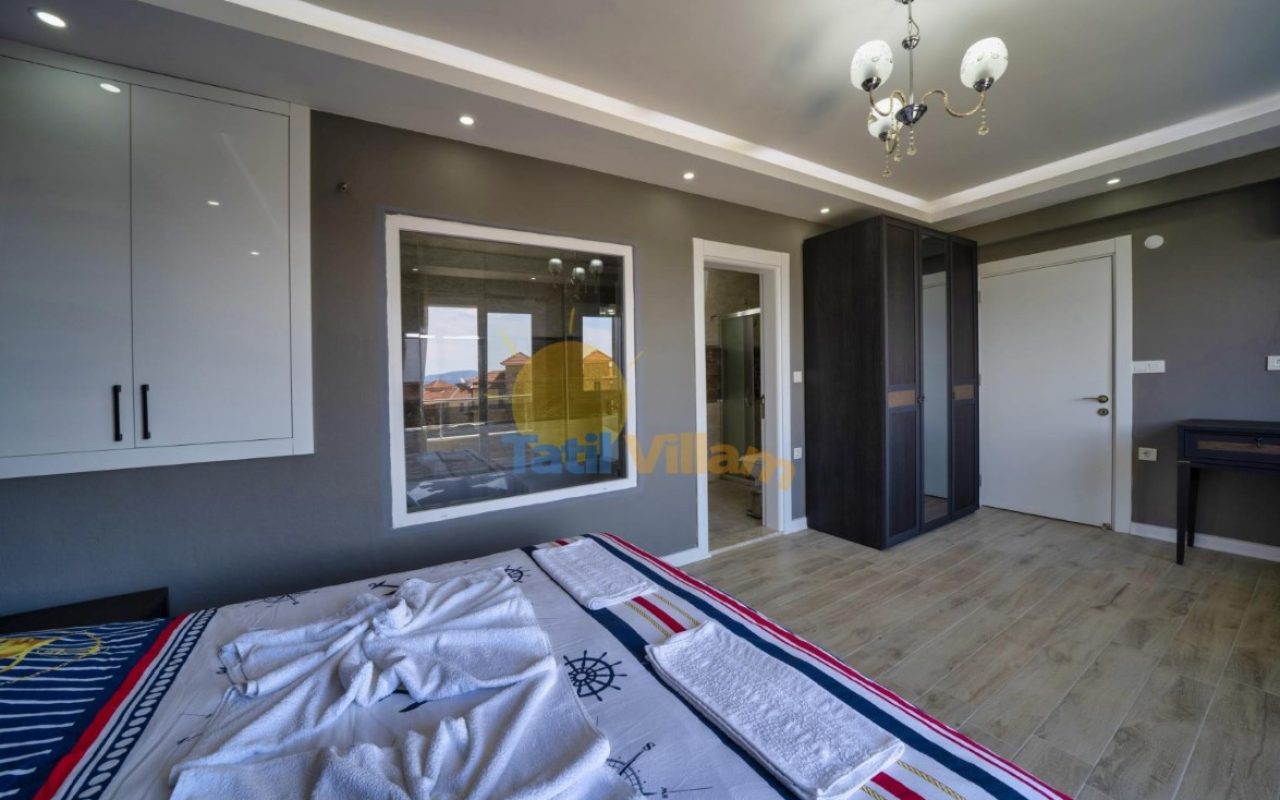 This modern villa is located in a quiet, quiet location intertwined with green and blue in Oludeniz Ovacık, 3 bedrooms and accommodation capacity for 6 people is a luxury villa. Our villa is decorated with quality and stylish furnishings and the pool and pool terrace is a sheltered villa surrounded by high green nets, which is not fully visible from the outside. In addition to a large green garden and a large swimming pool, the master bedroom with jacuzzi, indoor heated pool, sauna, hammam, jacuzzi and spacious usage areas, our villa is waiting for you.
Note Indoor pool It is heated and you can benefit from it for a weekly fee of 3000 TL (Max 24-28 degrees)
Note : Hammam and Sauna are active between 18.00 – 24.00.
Pool Terrace : Sunbathing area, Private pool, Shallow pool, Private garden, Indoor pool, Sauna, Hamami Jacuzzi, BBQ
Details : Table and chairs for 6 people, Seating group, 6 sun loungers, Sun umbrella, Swing, Children's playground, Shower
Pool Dimensions: Width : 4.00 m Length : 9.00 m Depth: 1.50 m
Heated Indoor Pool Dimensions: Width : 2.60 m Length : 7.00 m Depth: 1.55 m
Kitchen : Modern American Kitchen (Ground Floor)
Details : Refrigerator, Dishwasher, Washing machine, Microwave Oven, Oven, 4-burner stove, Electric kettle, Toaster, Dinner set for 6 people, Pan, Pots, Cutlery etc.
Lounge : Pool and garden view (Ground Floor)
Details : Seating group, TV, Air conditioning, dining table for 6 people and 1. There is a bedroom with a shared bathroom.
1st Bedroom : Young Bedroom (Ground Floor)
Details : 2 single bed, nightstand, air conditioning, wardrobe, bathroom (shared with living room)
2nd Bedroom : Suite Bedroom (1st floor)
Details : Double bed, Bedside tables, Air conditioning, TV,Baby bed, Wardrobe, Vanity table, Balcony, Bathroom with Jacuzzi
3rd Bedroom : Suite Bedroom (1st Floor)
Details : Double bed, Nightstand, Air conditioning, Wardrobe,Bathroom
Note:Right next to this villa is Villa Massa with the same capacity and features. Family and friend groups who want to vacation together can rent our 2 villas at the same time.
Note: This villa also has a deposit fee of 2000TL. If there is no damage / damage in the controls to be made at the exit of the villa, the deposit amount will be returned to the guest.
Our outdoor pools are emptied between November 1 and April 30 due to weather conditions.