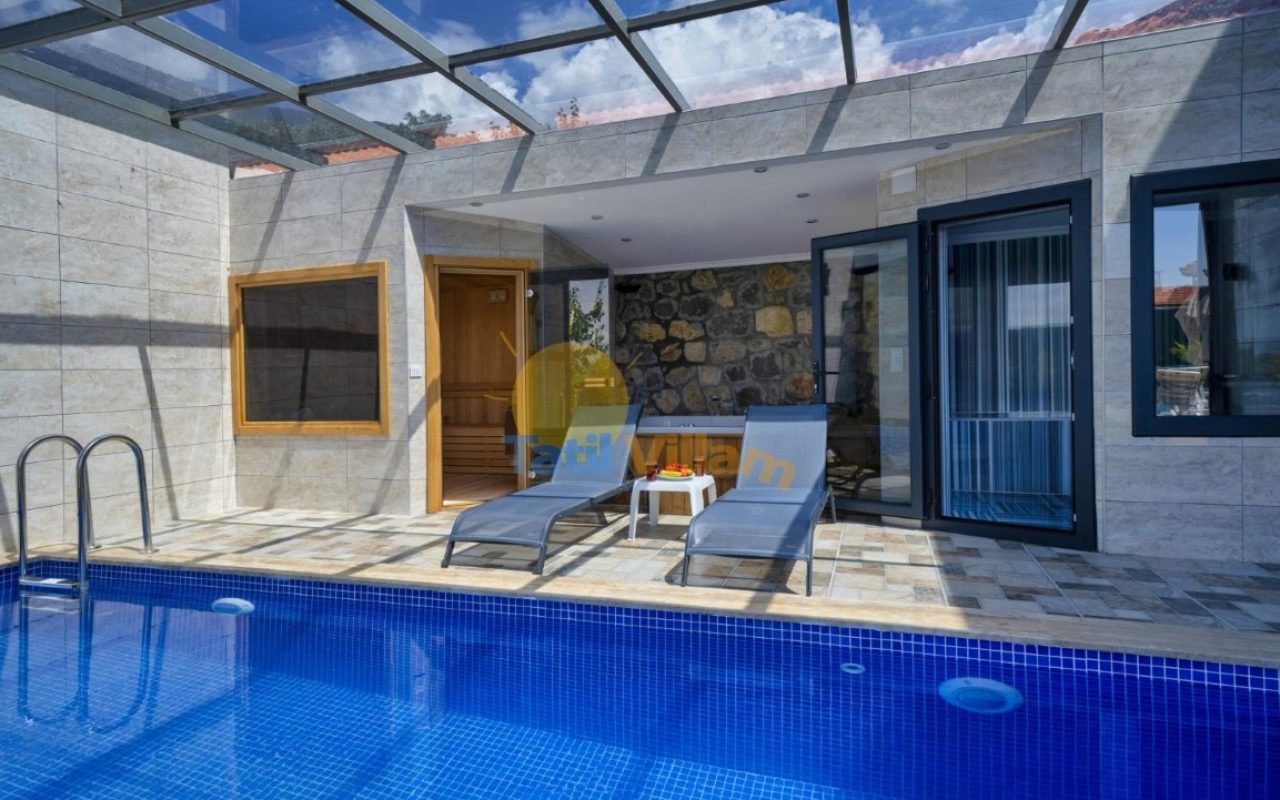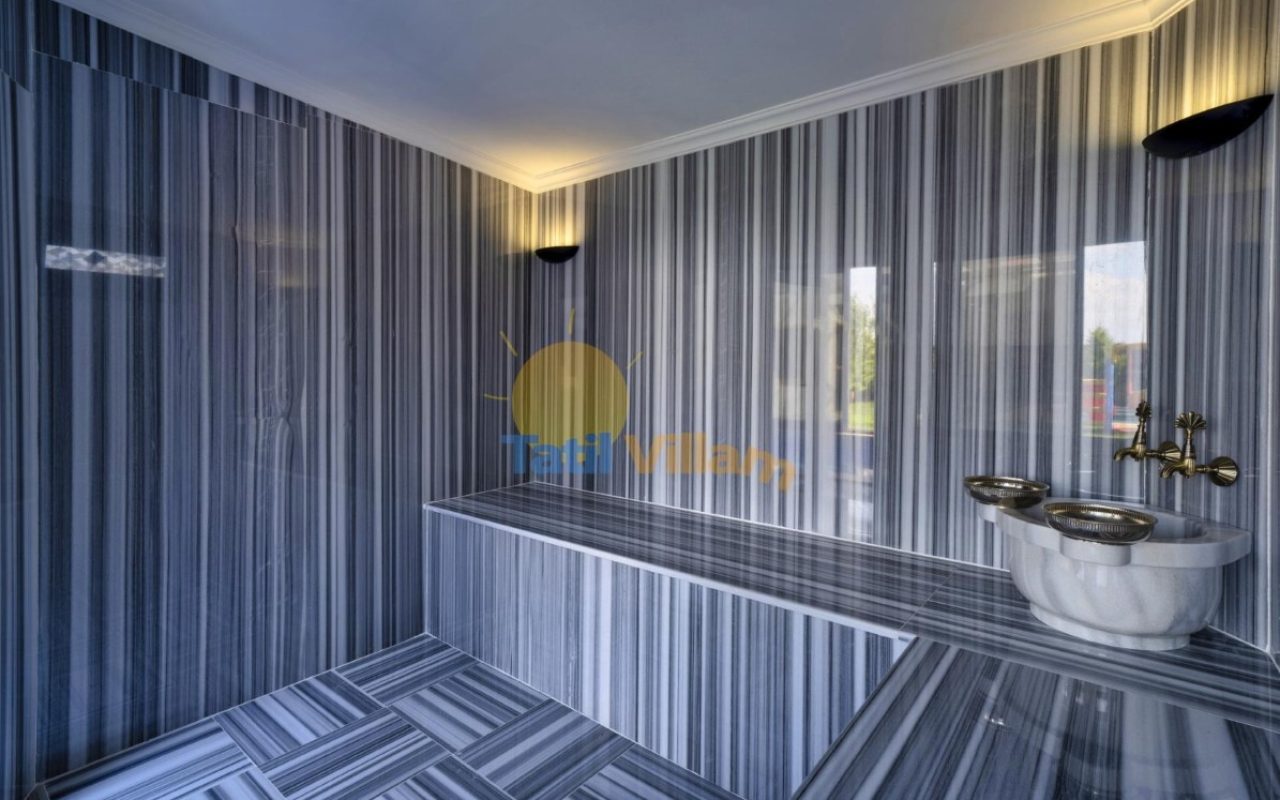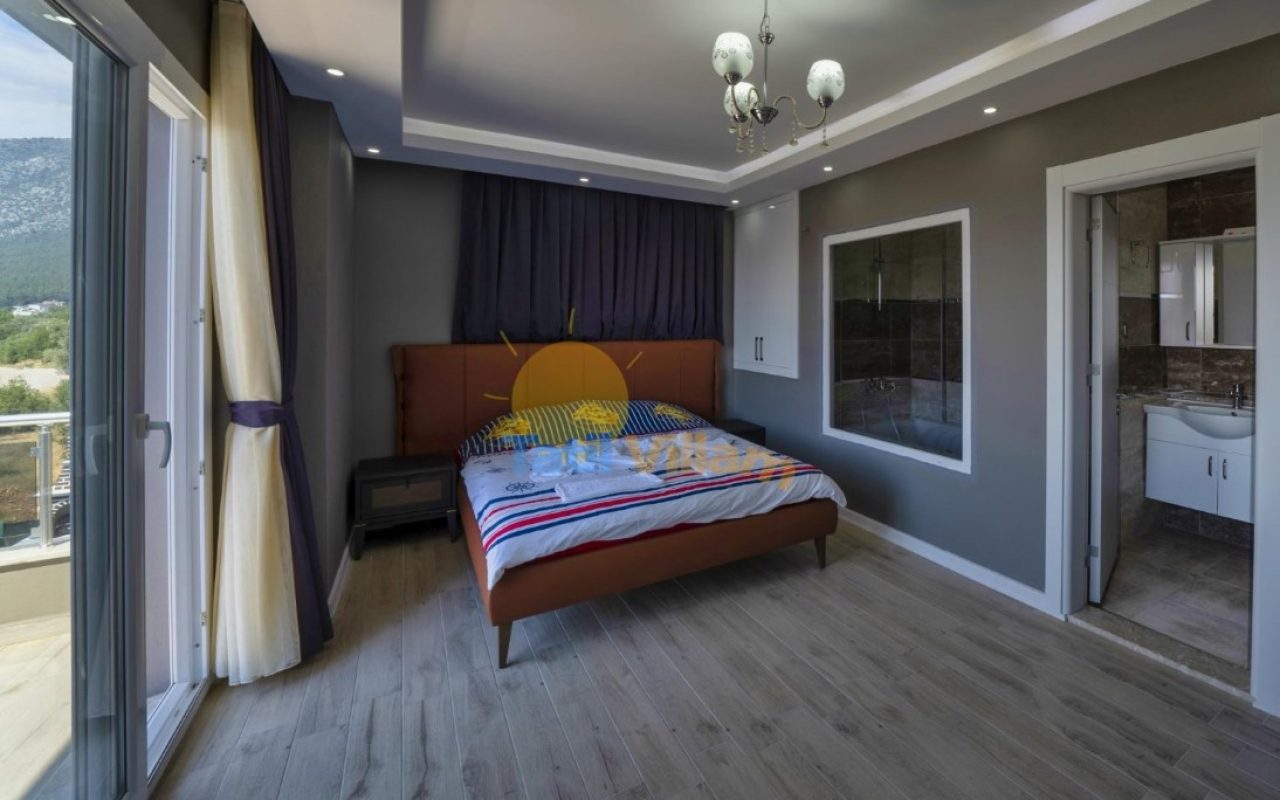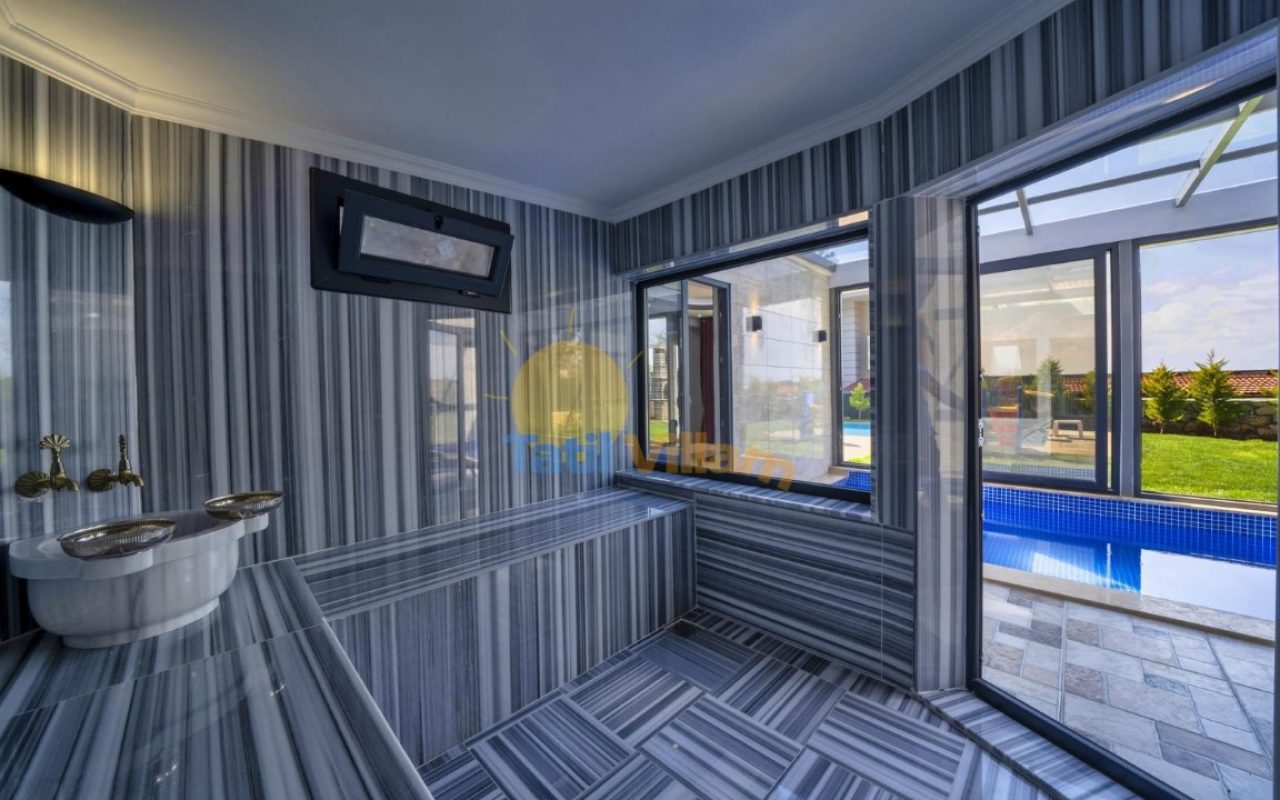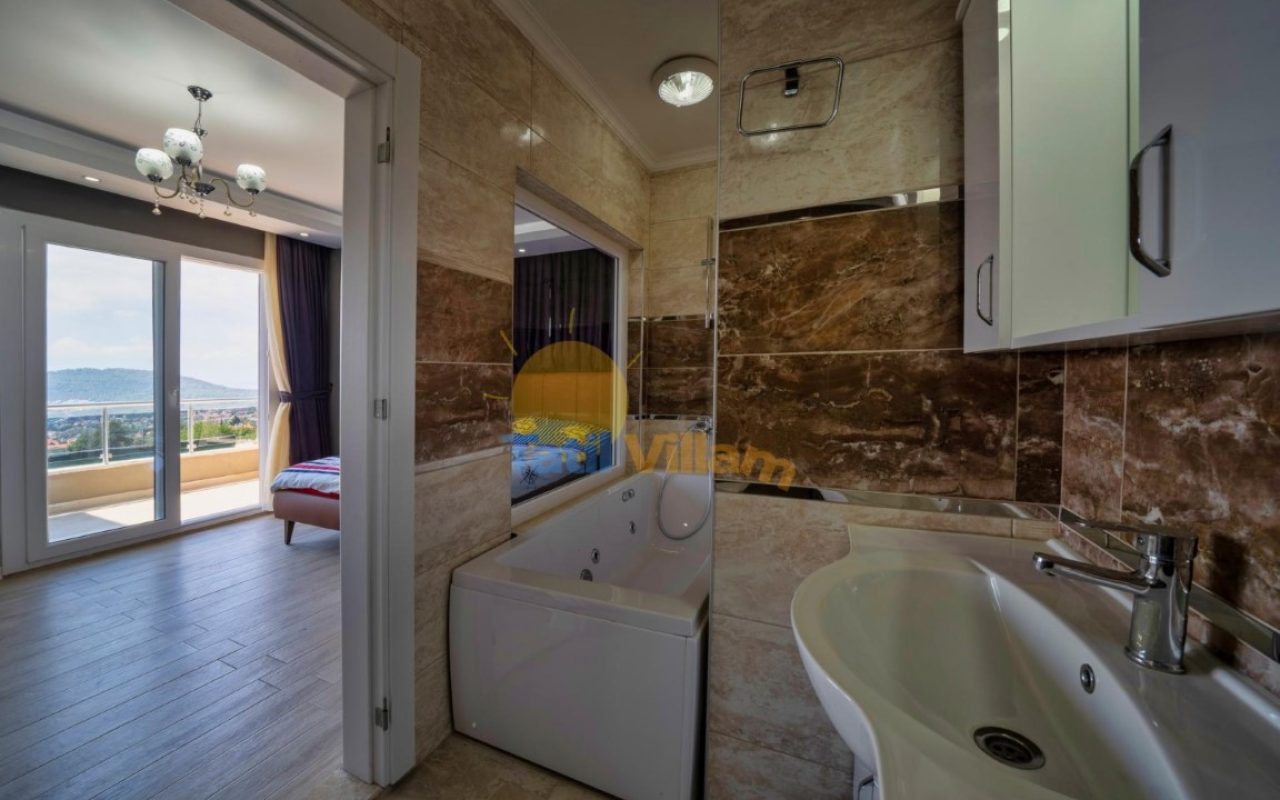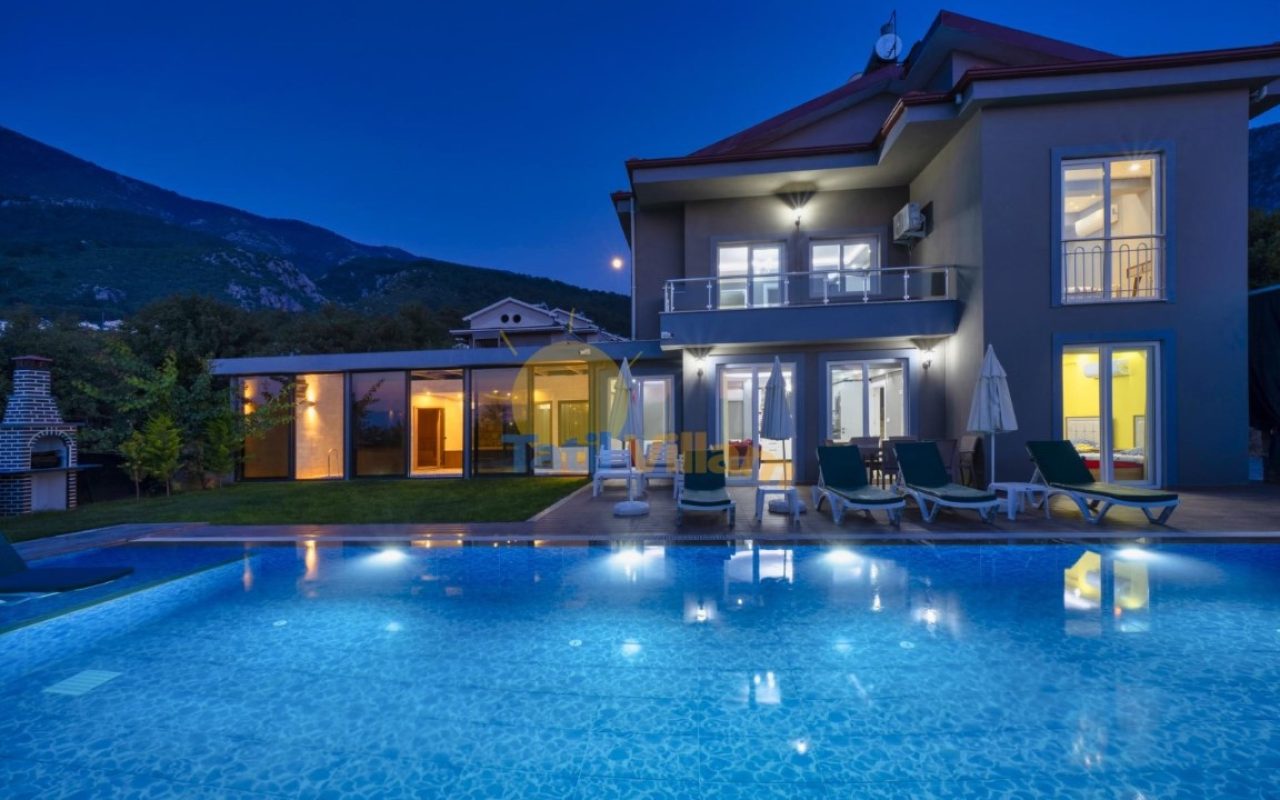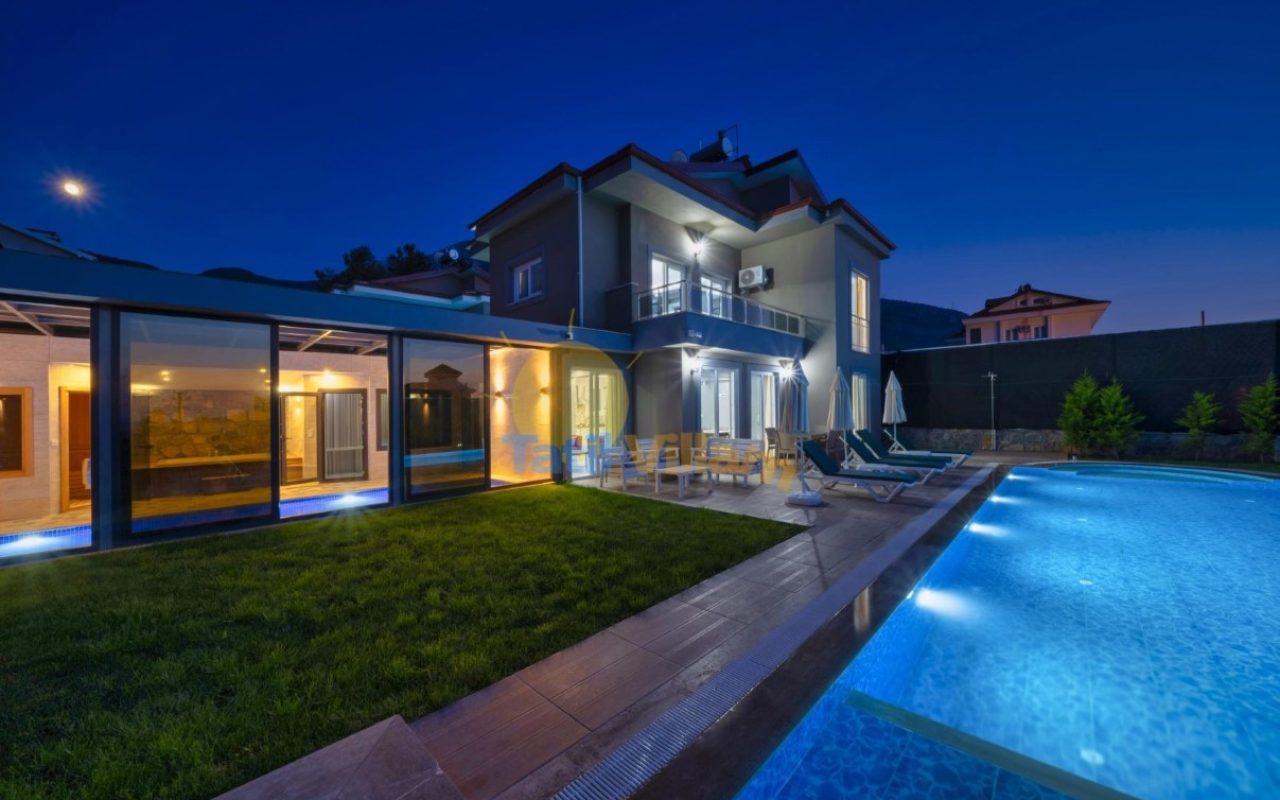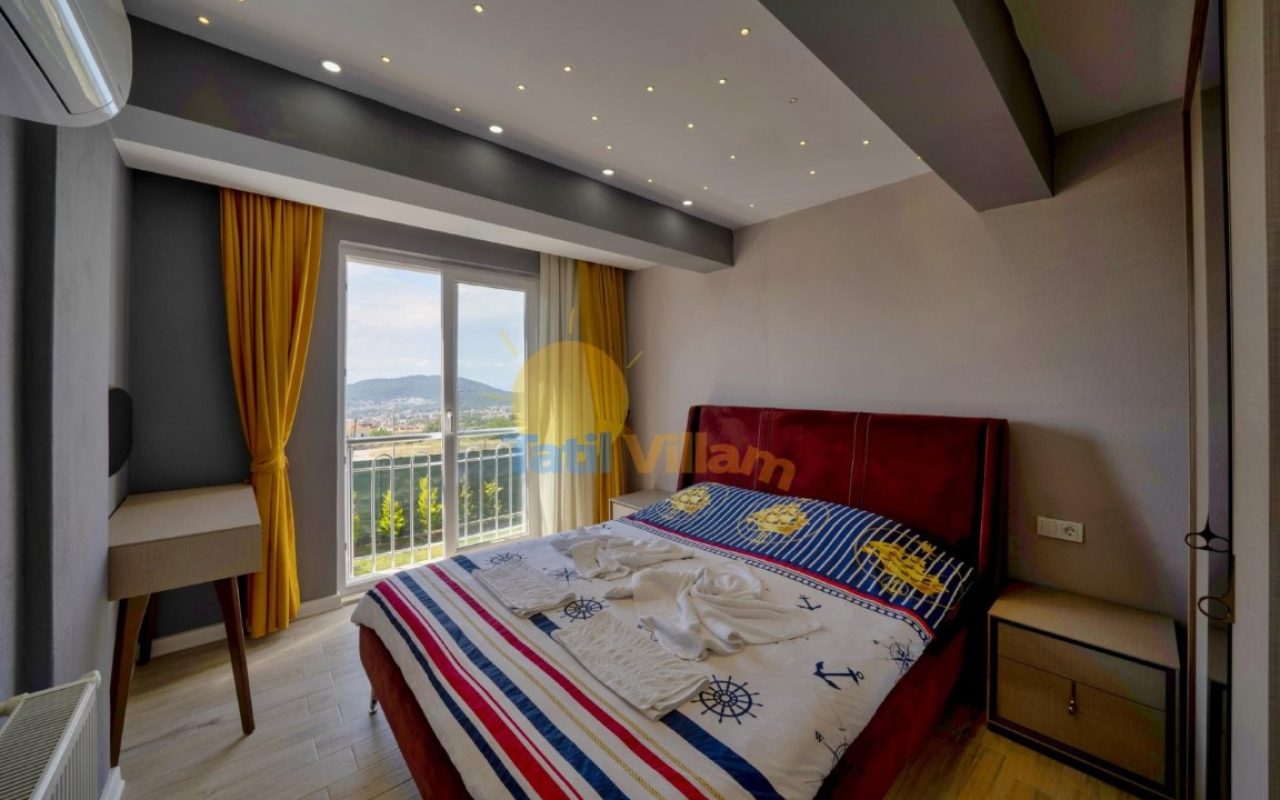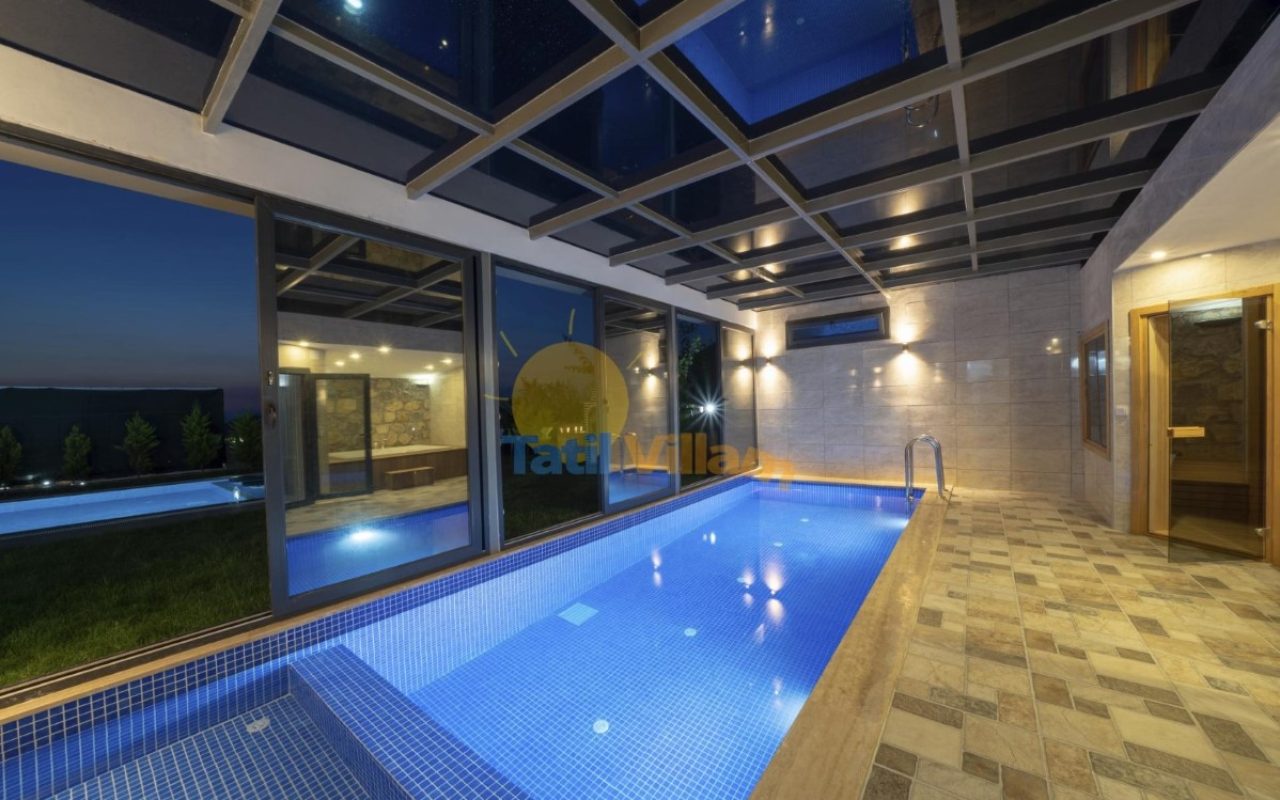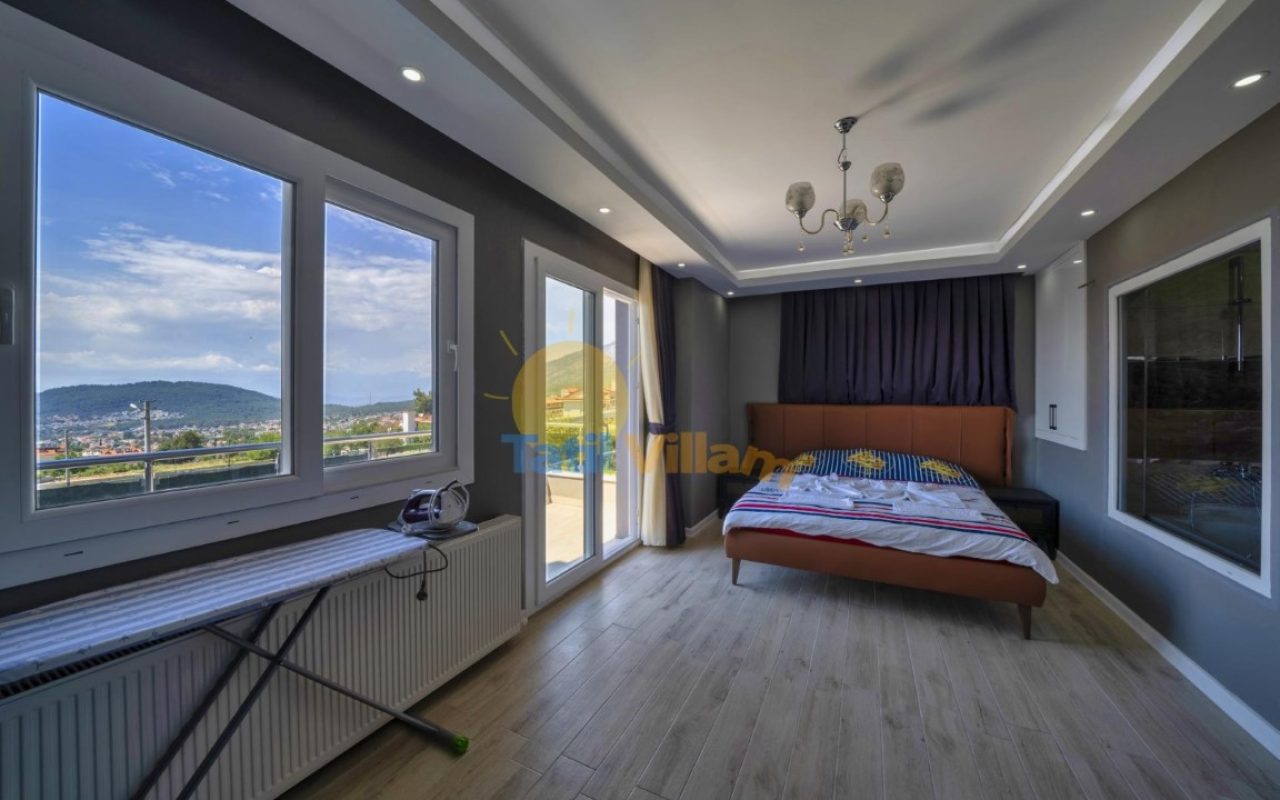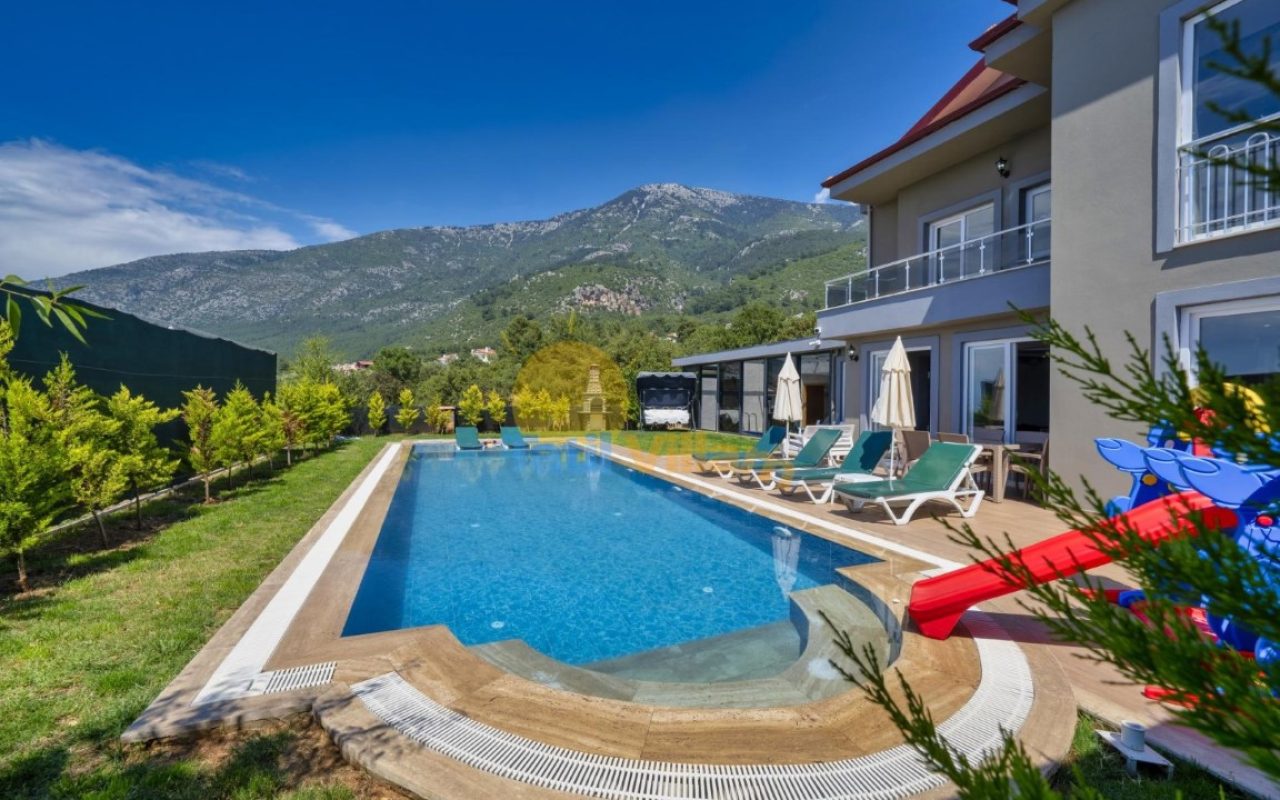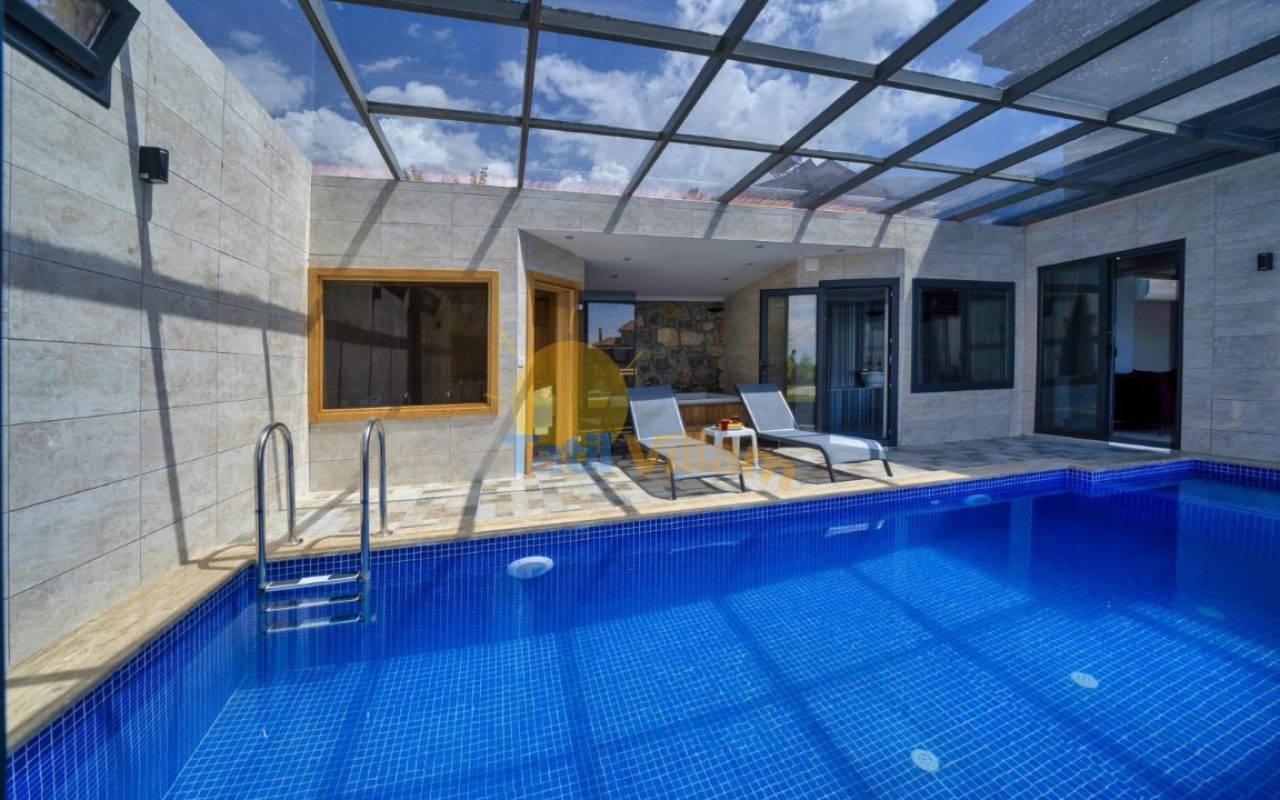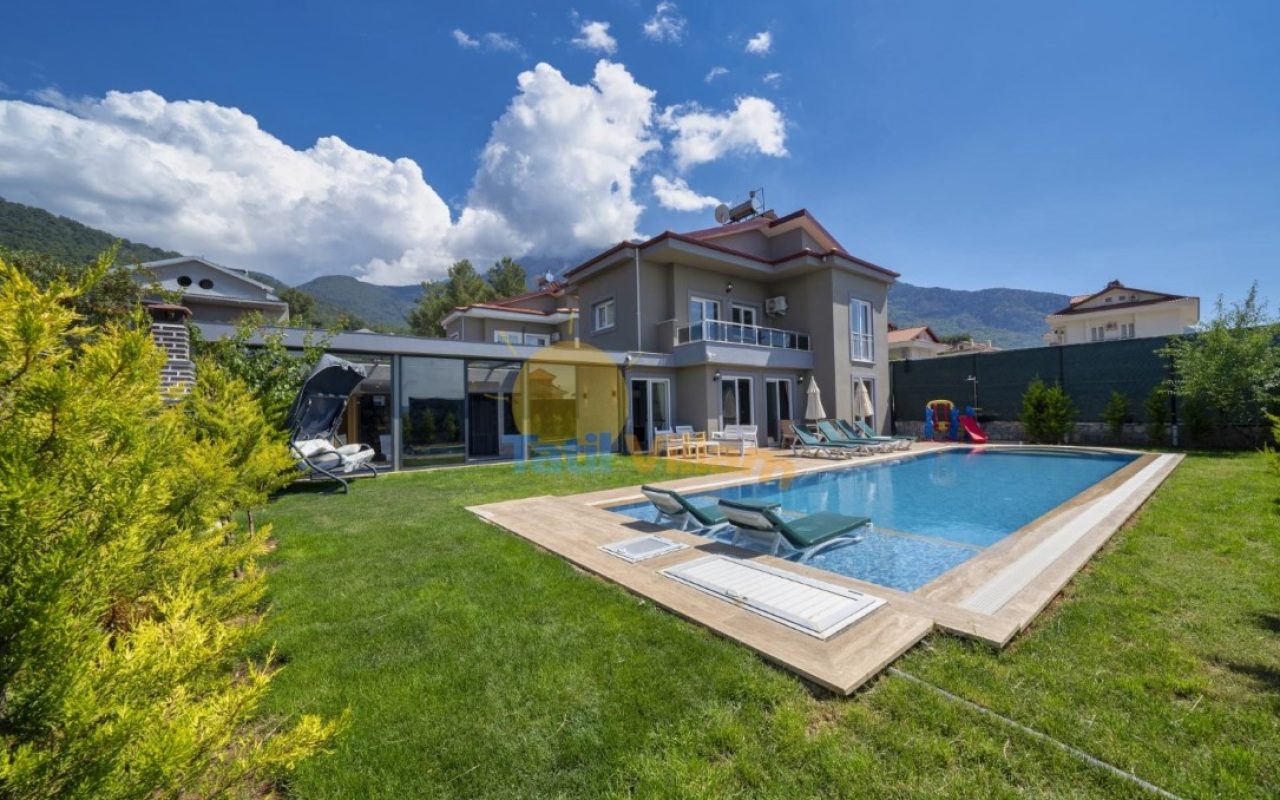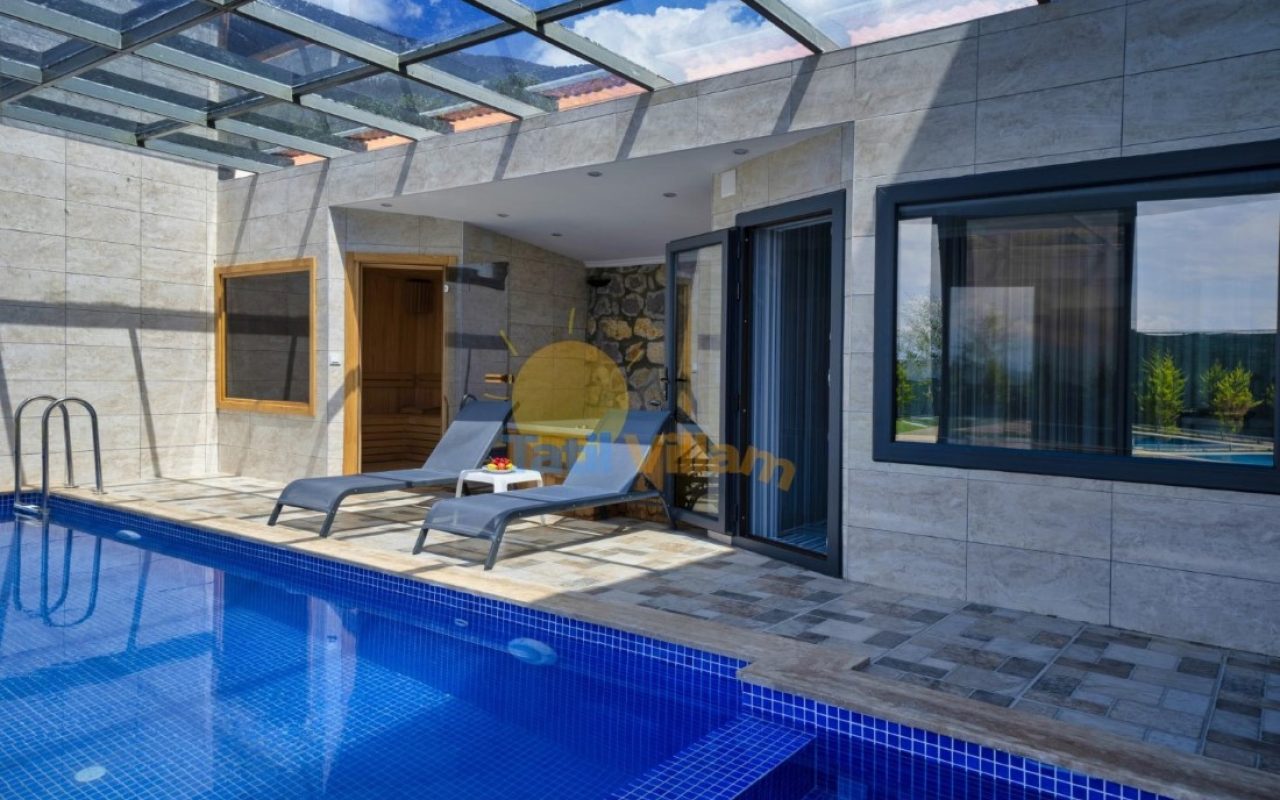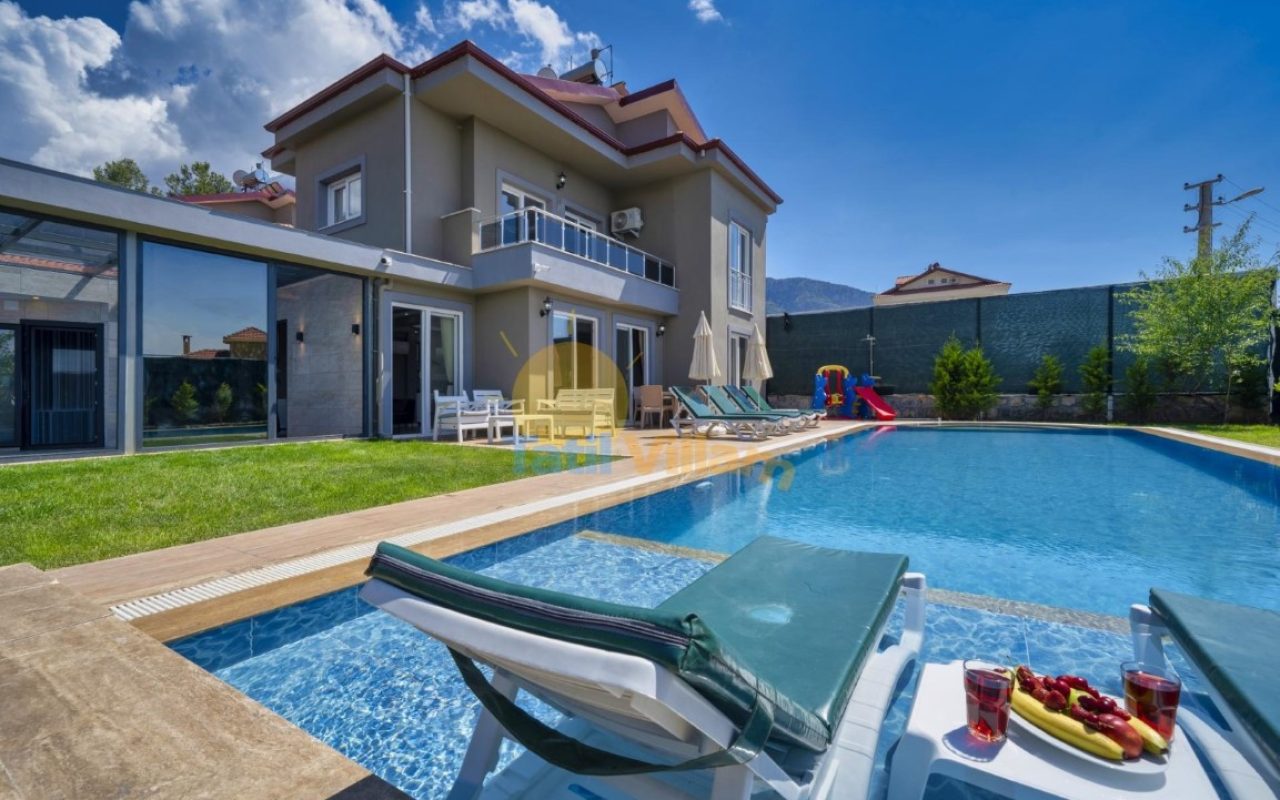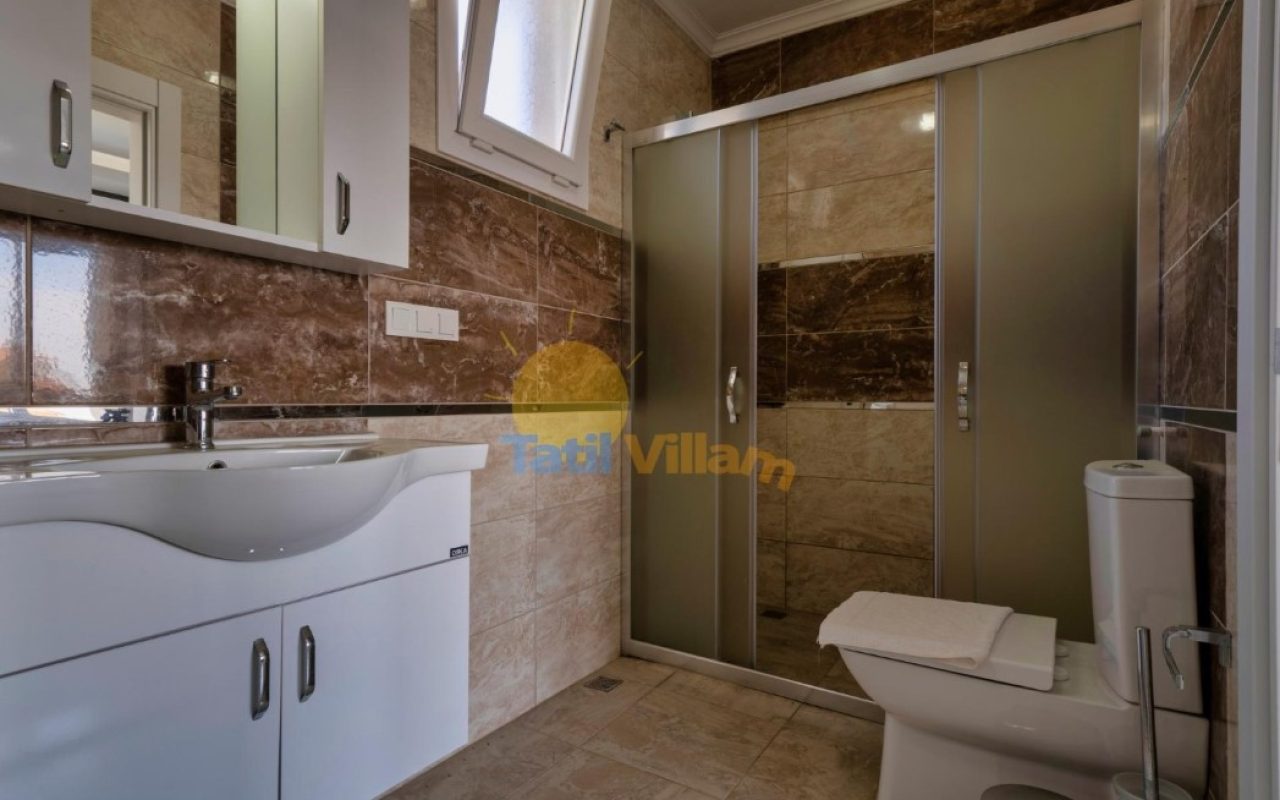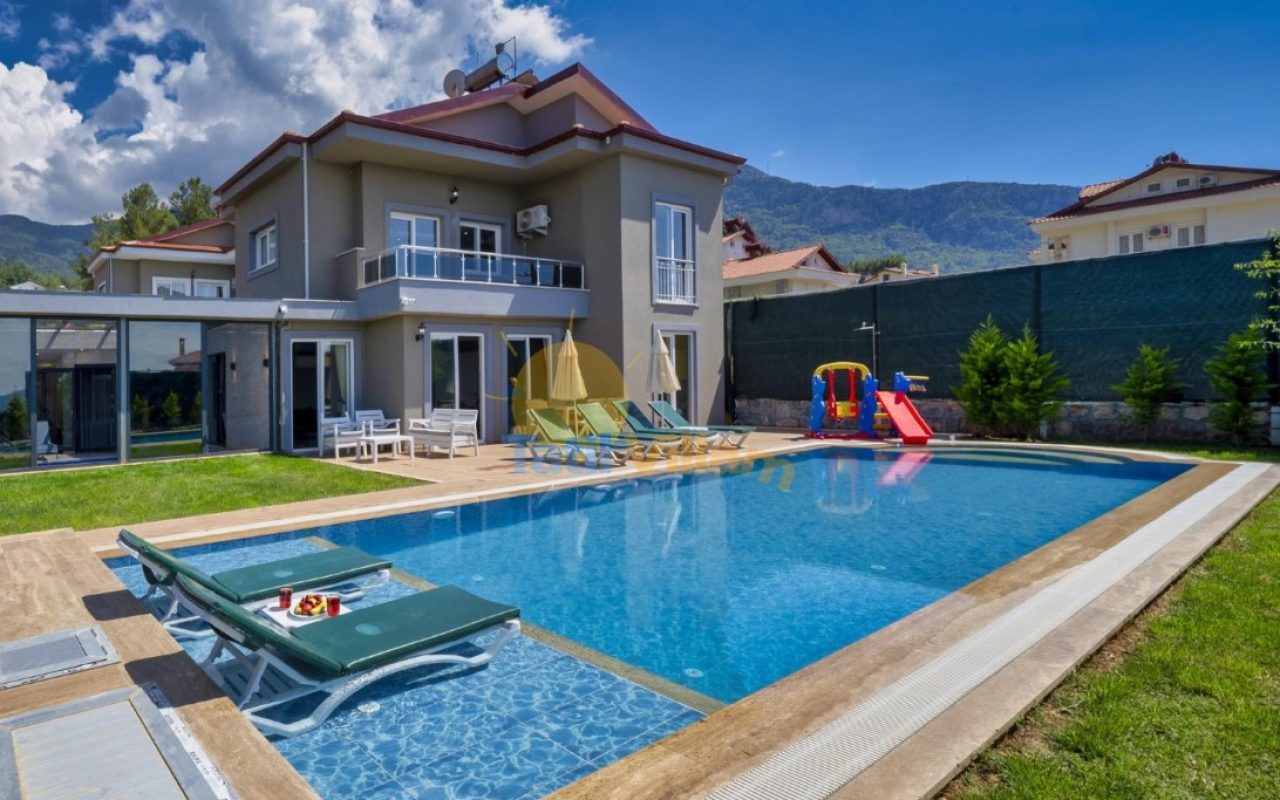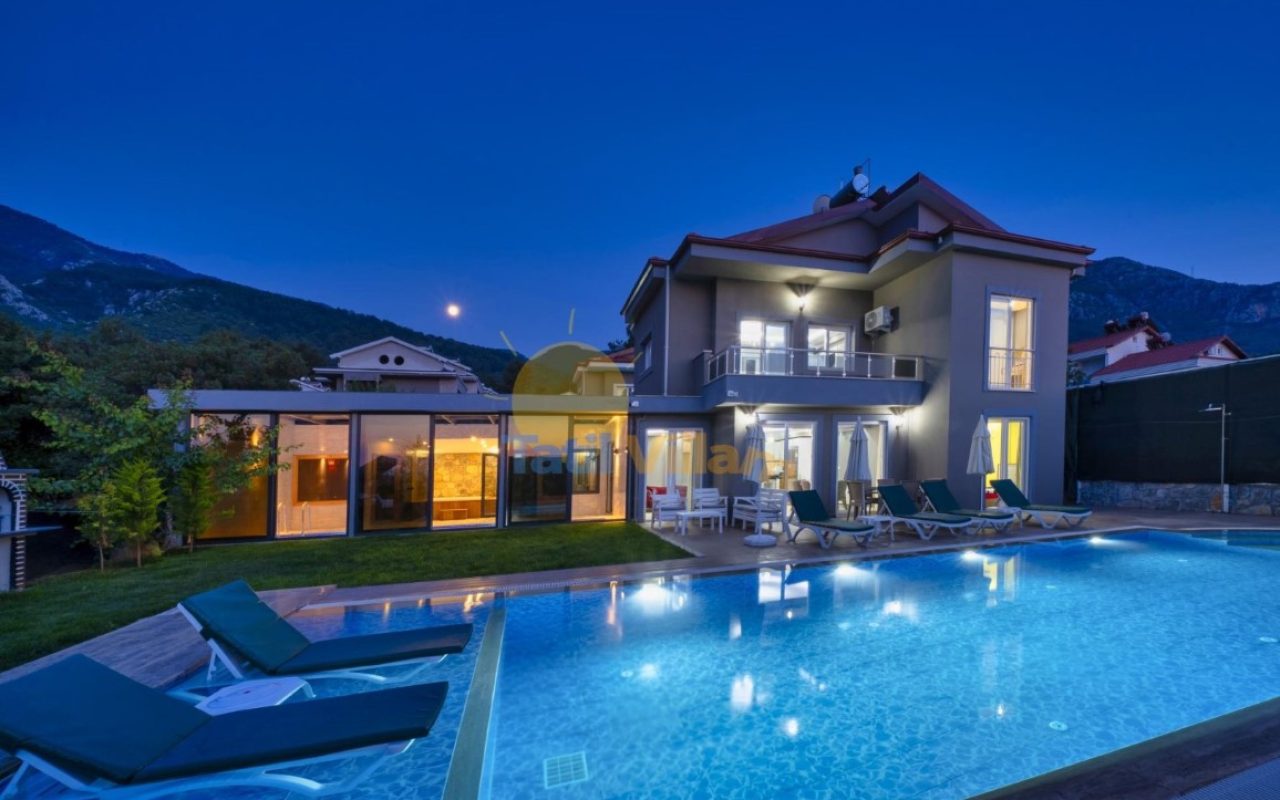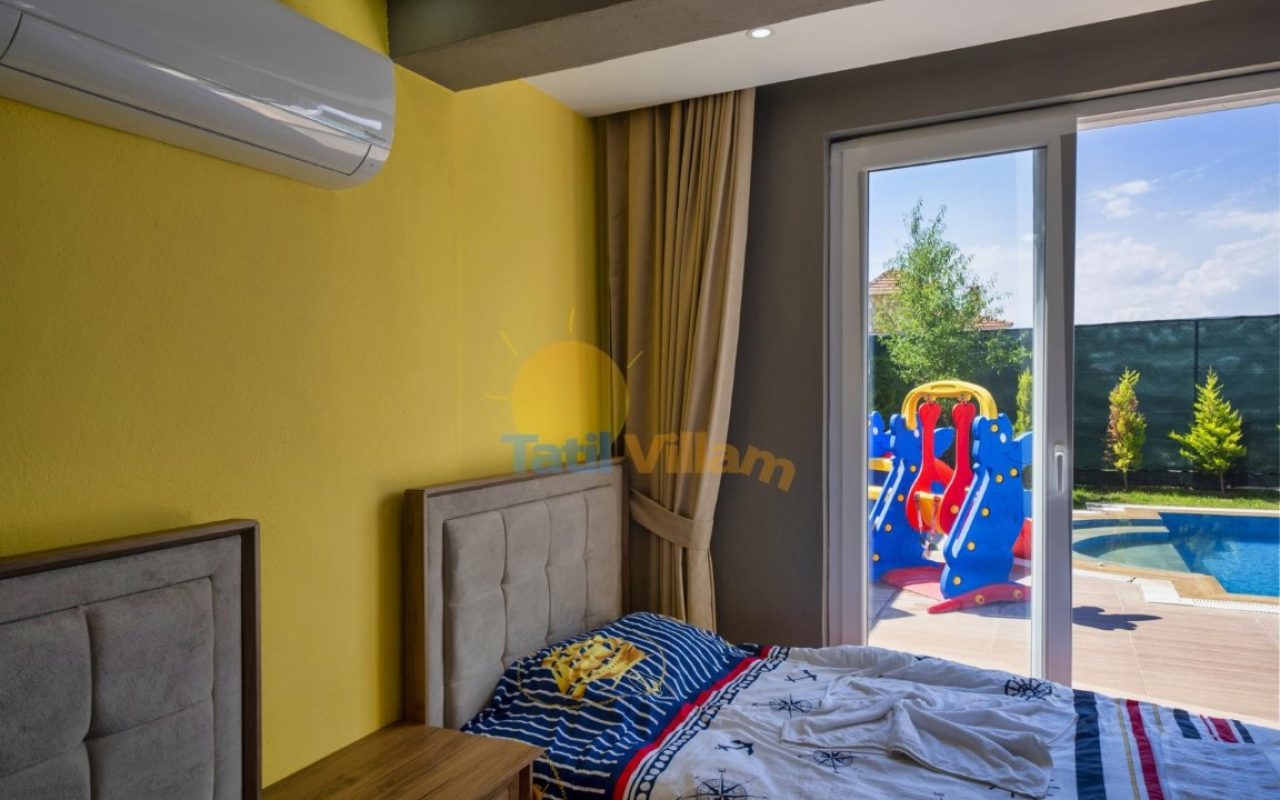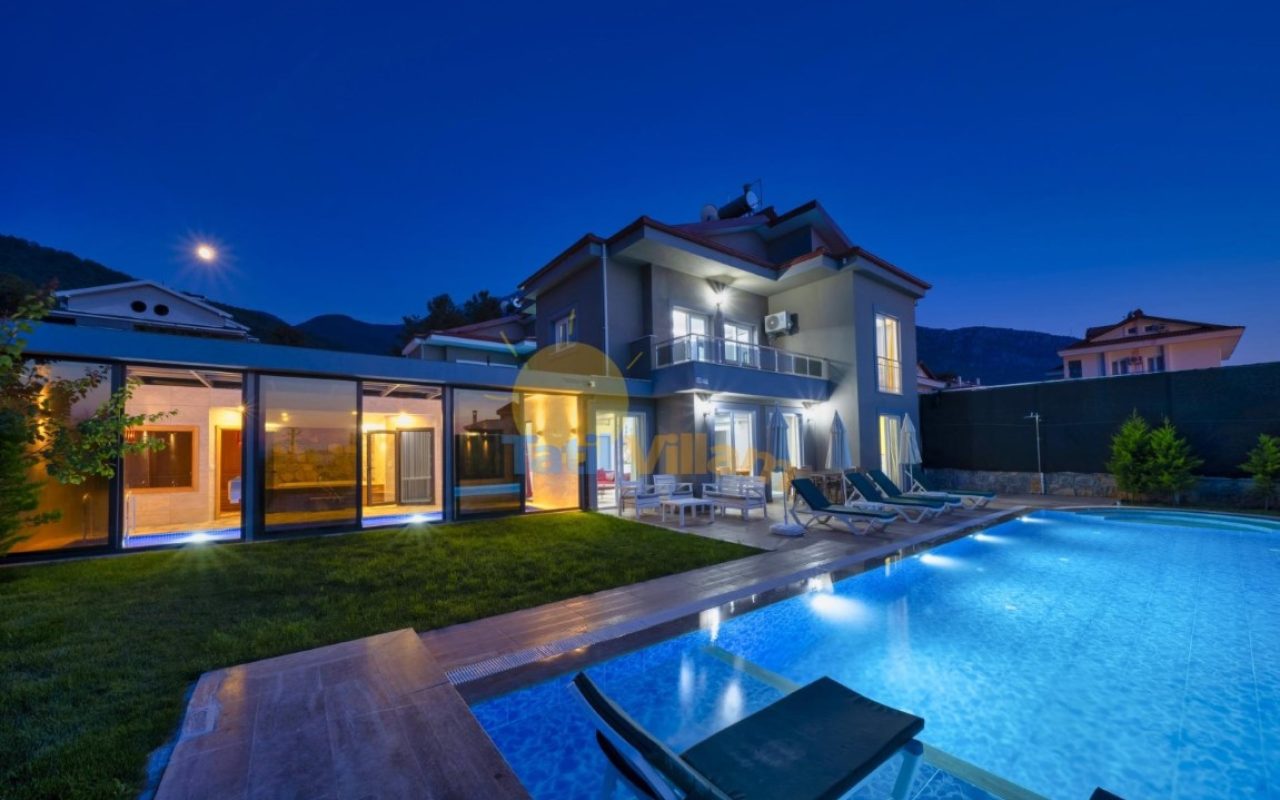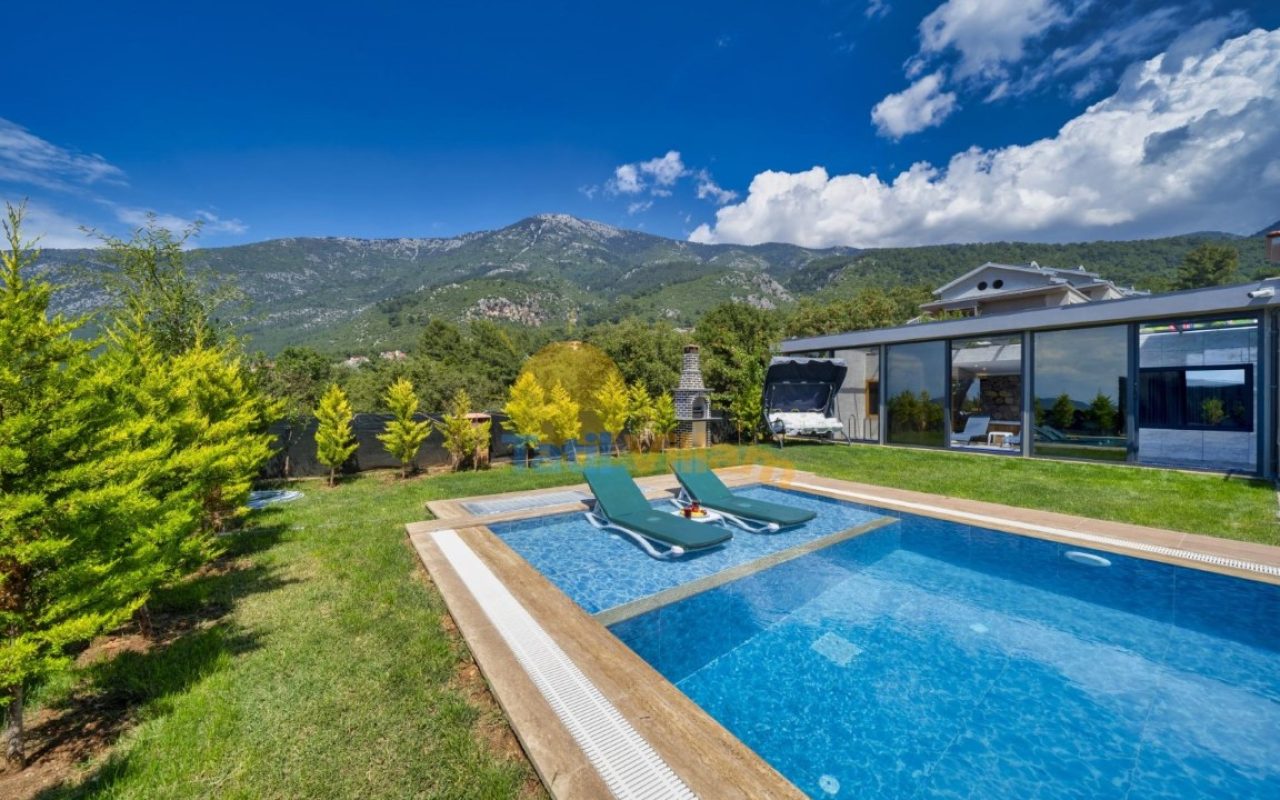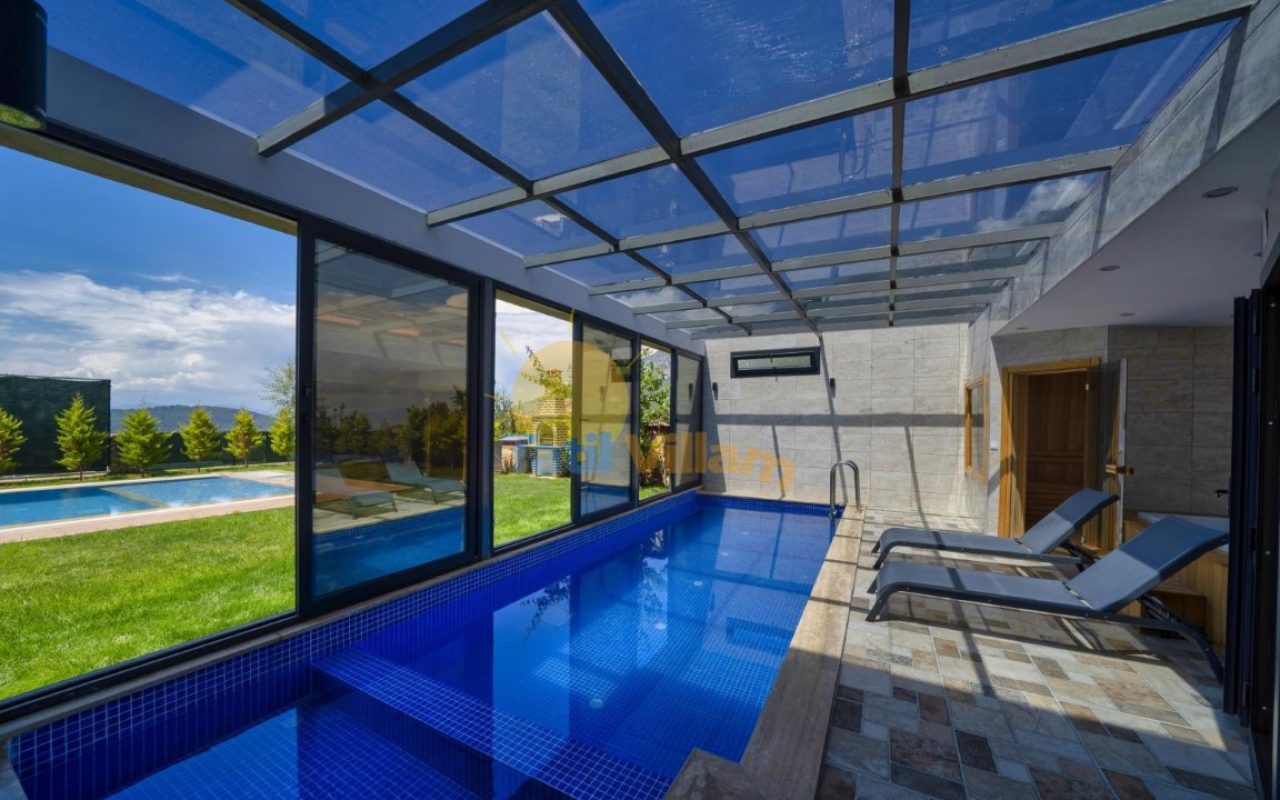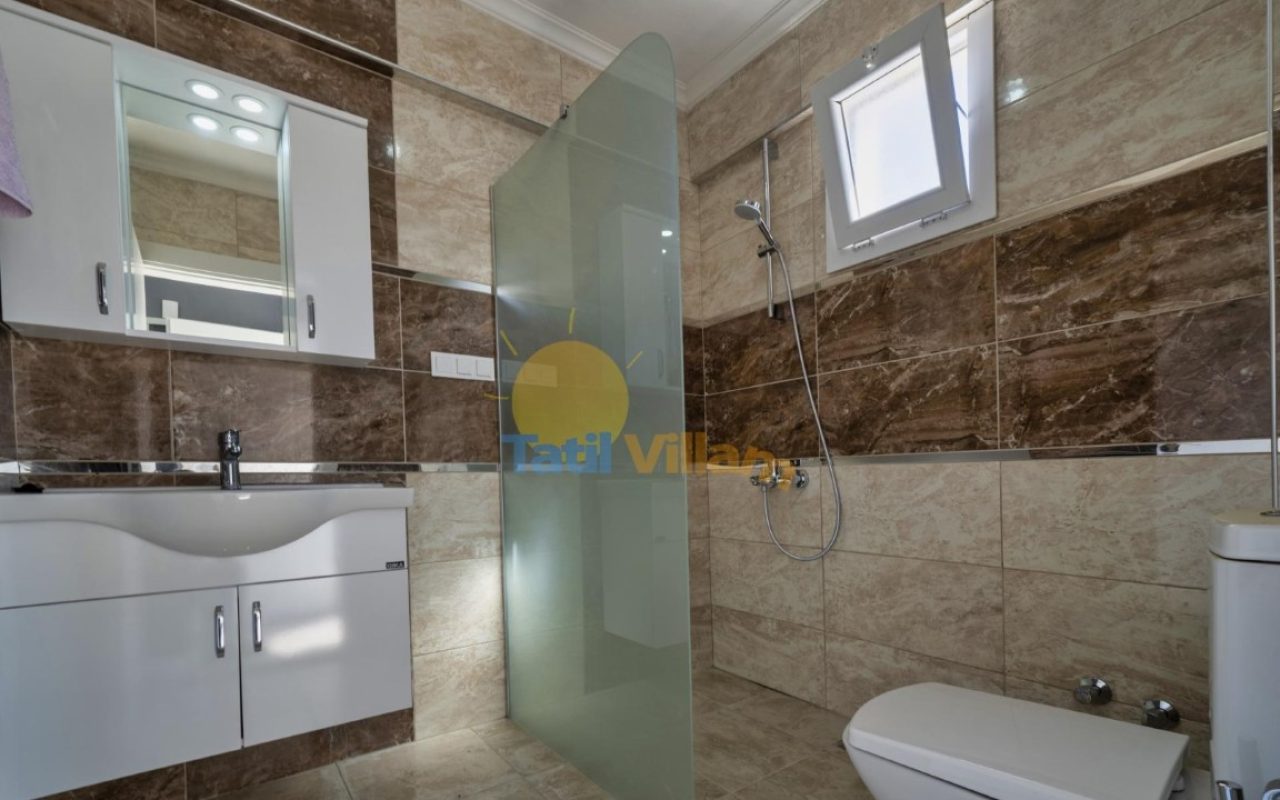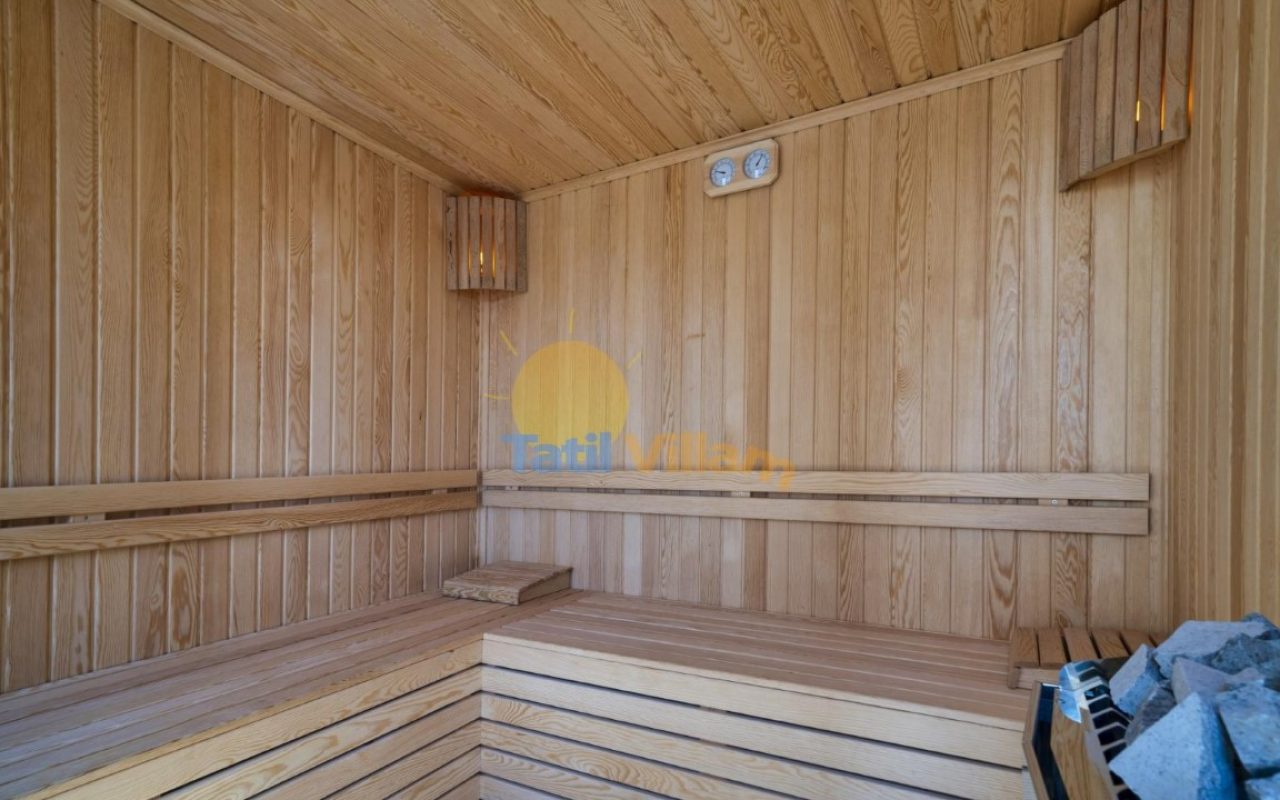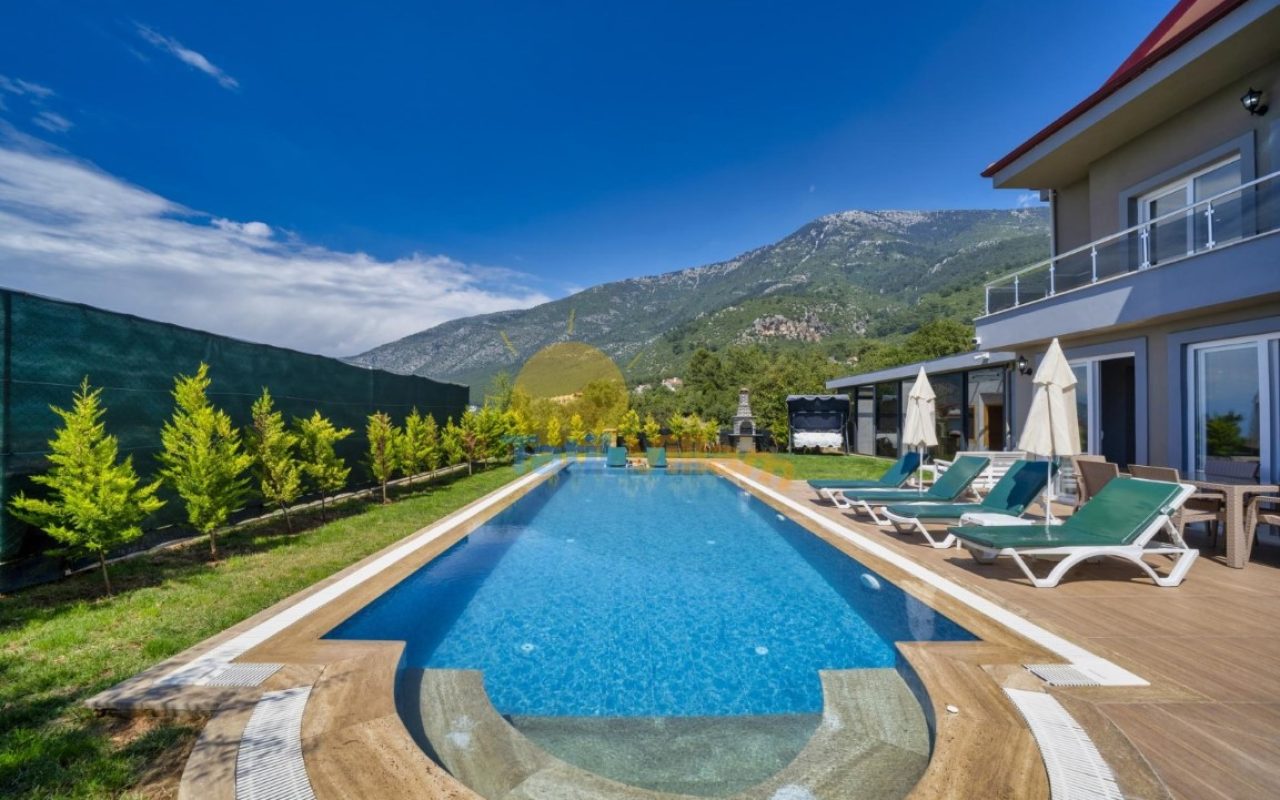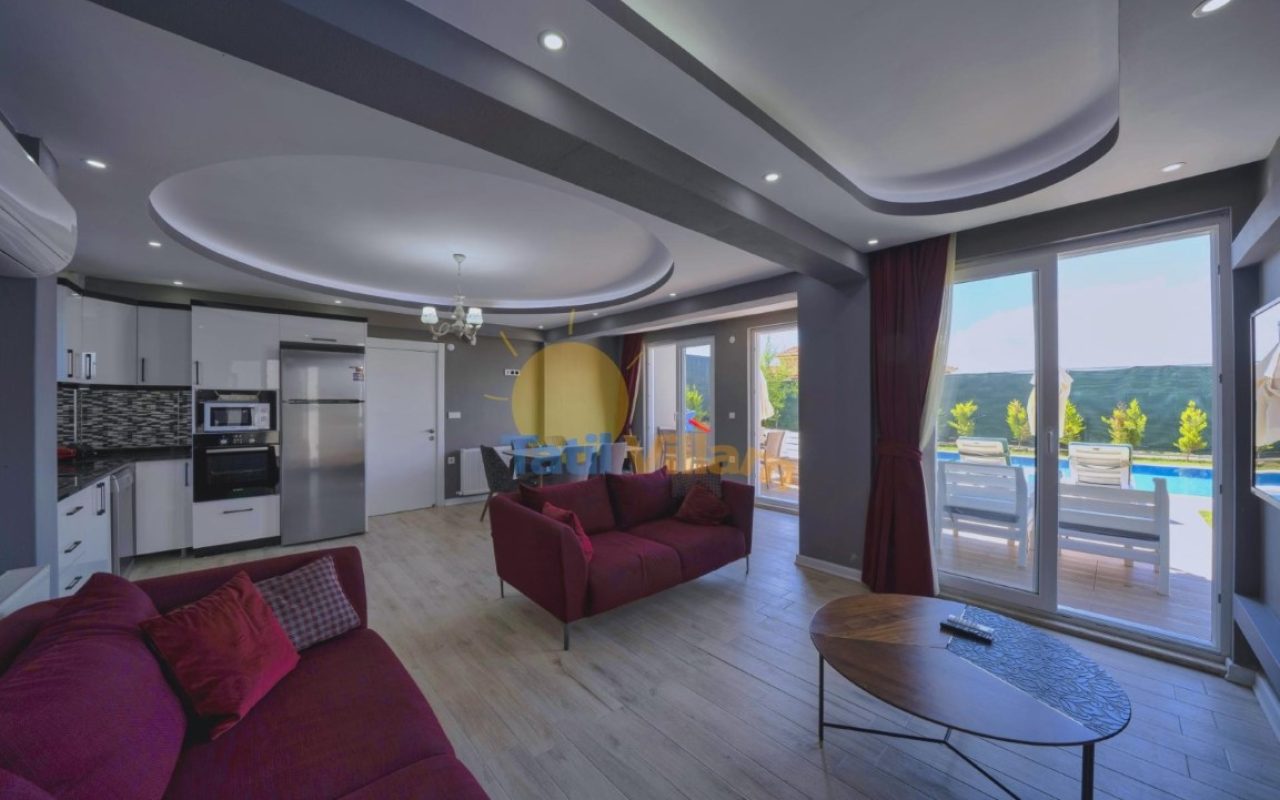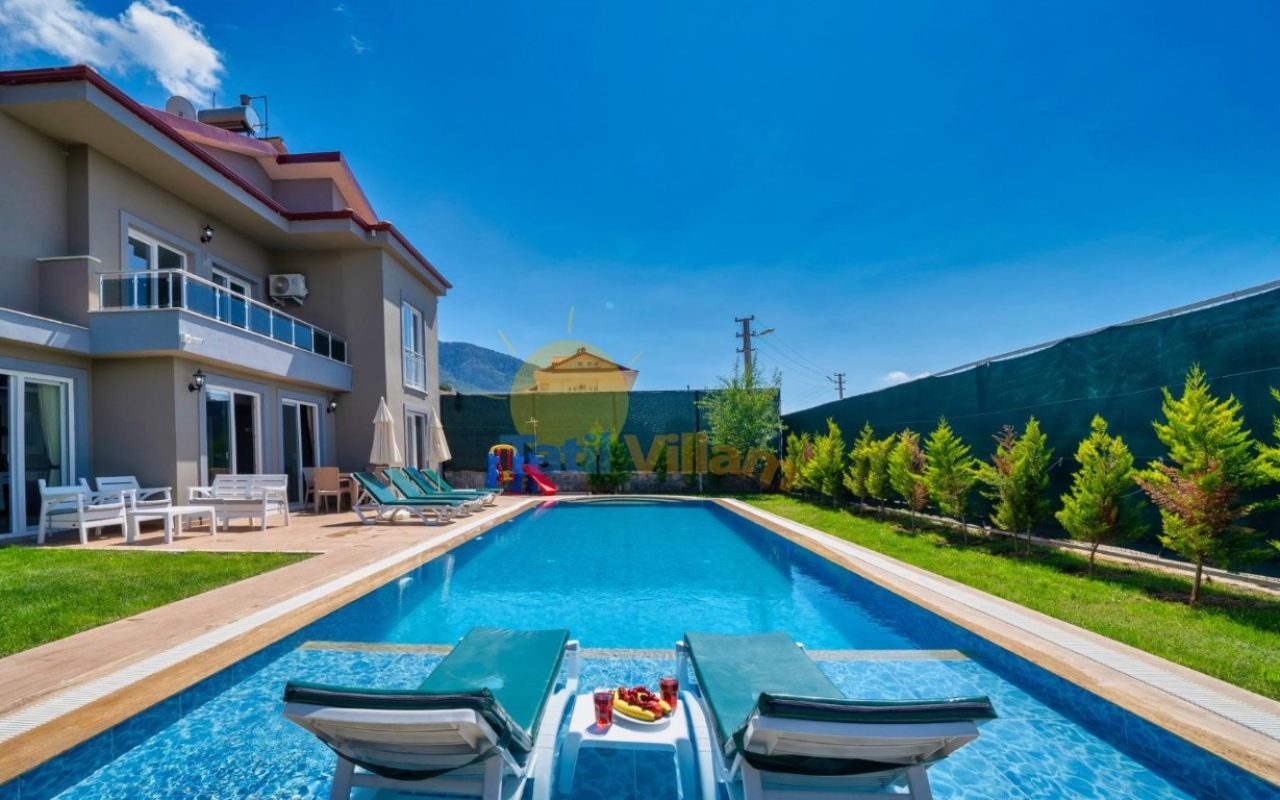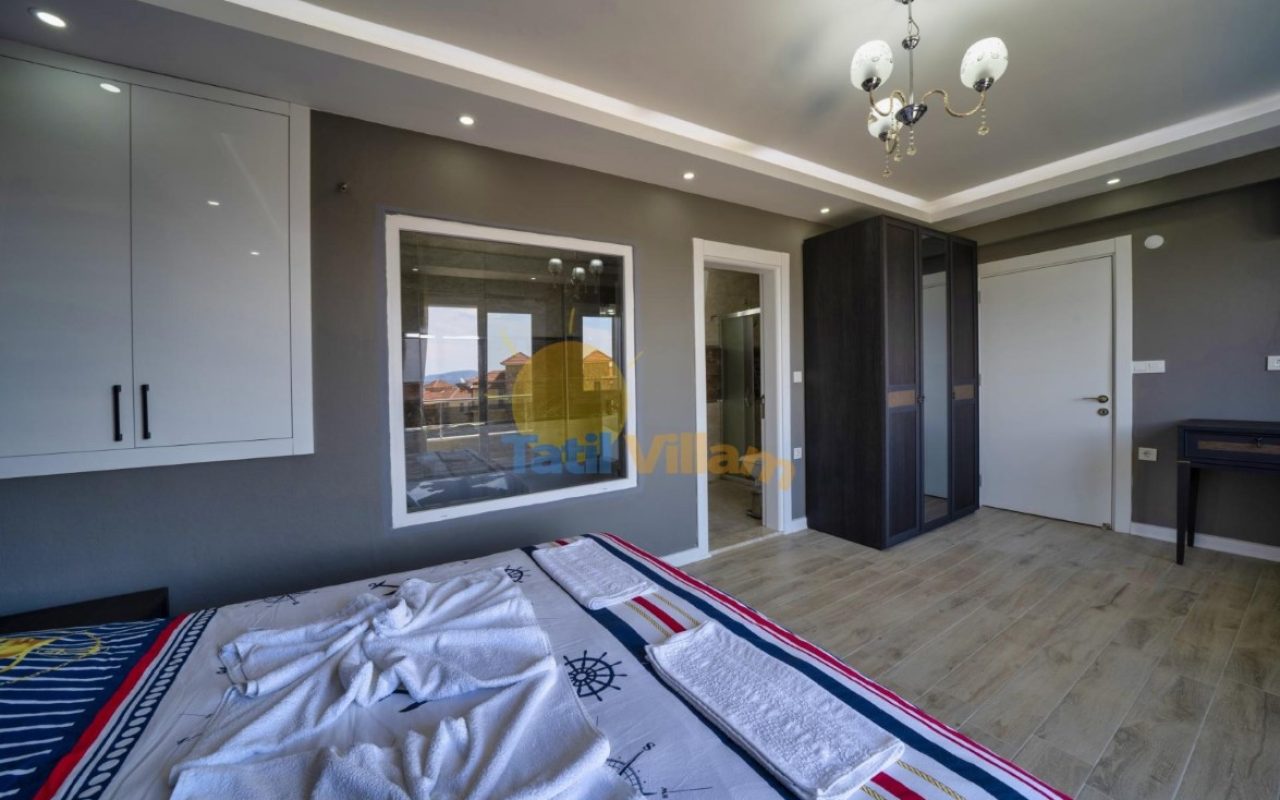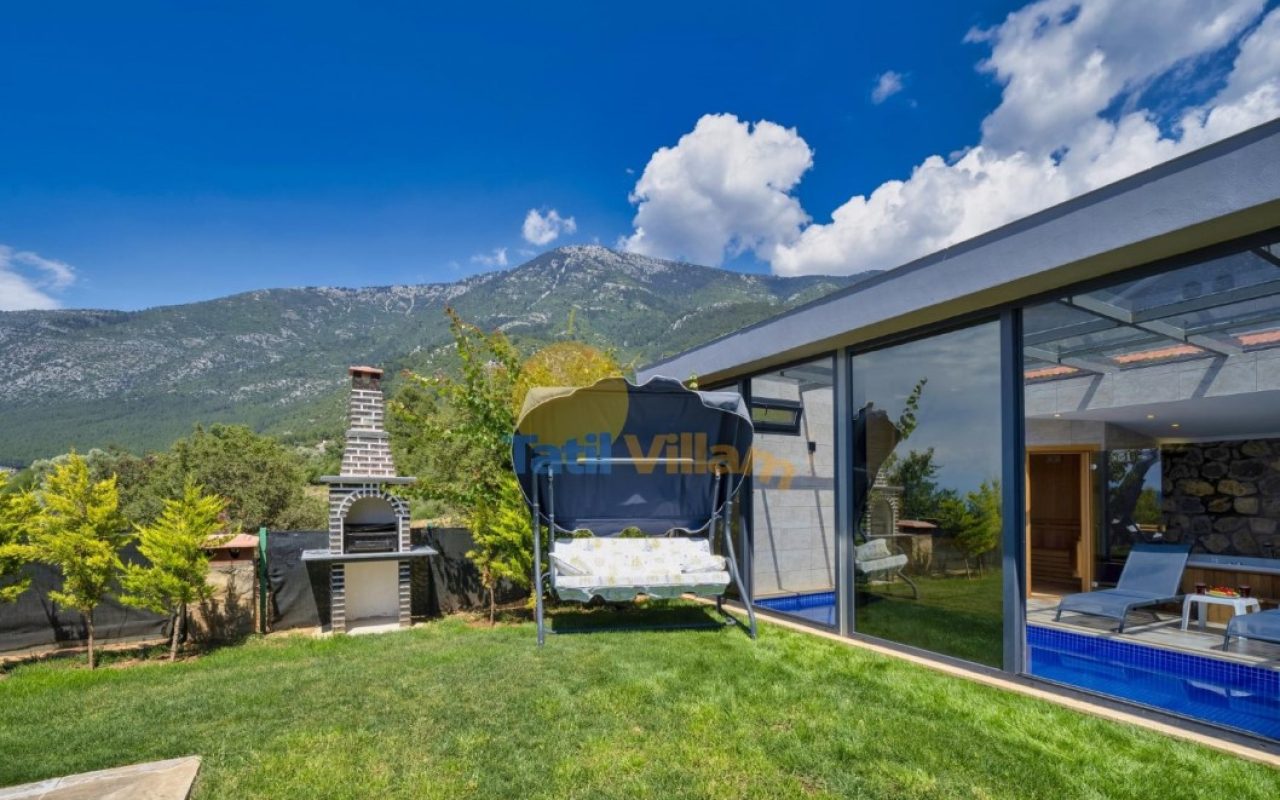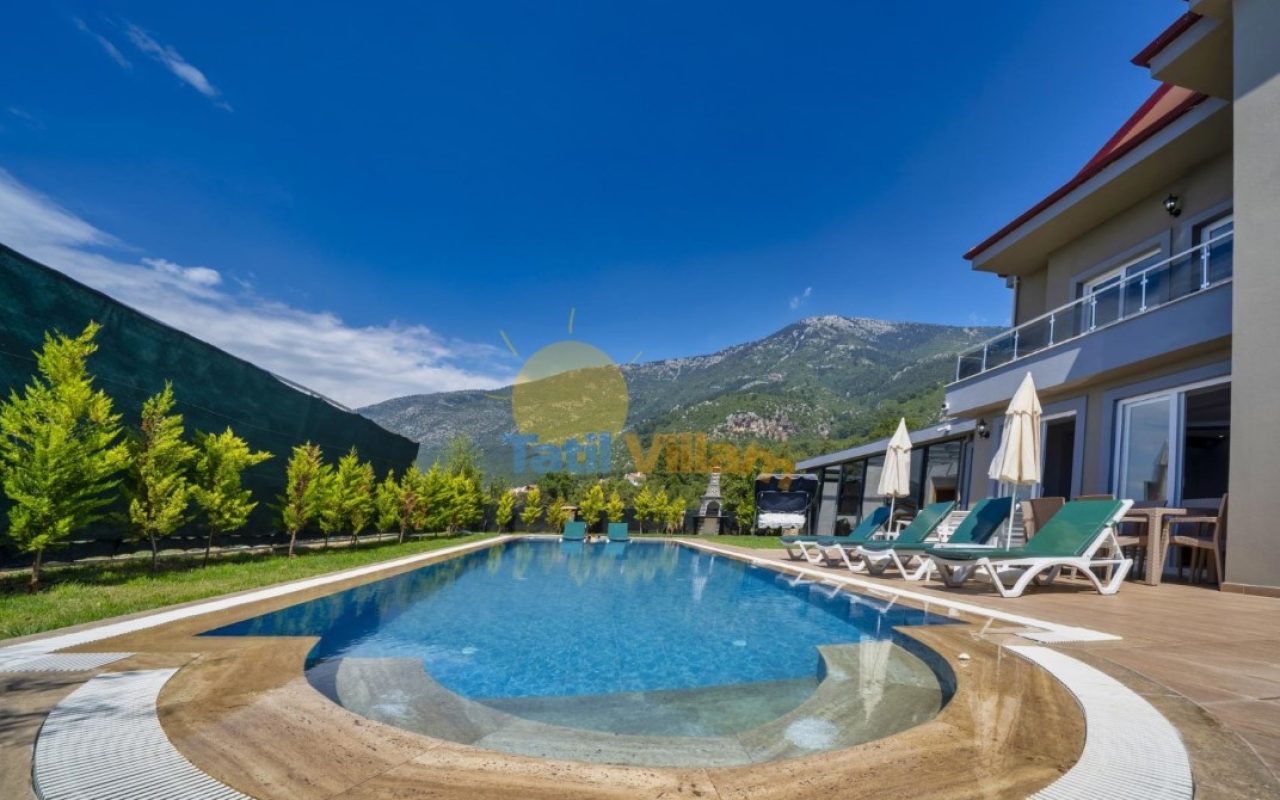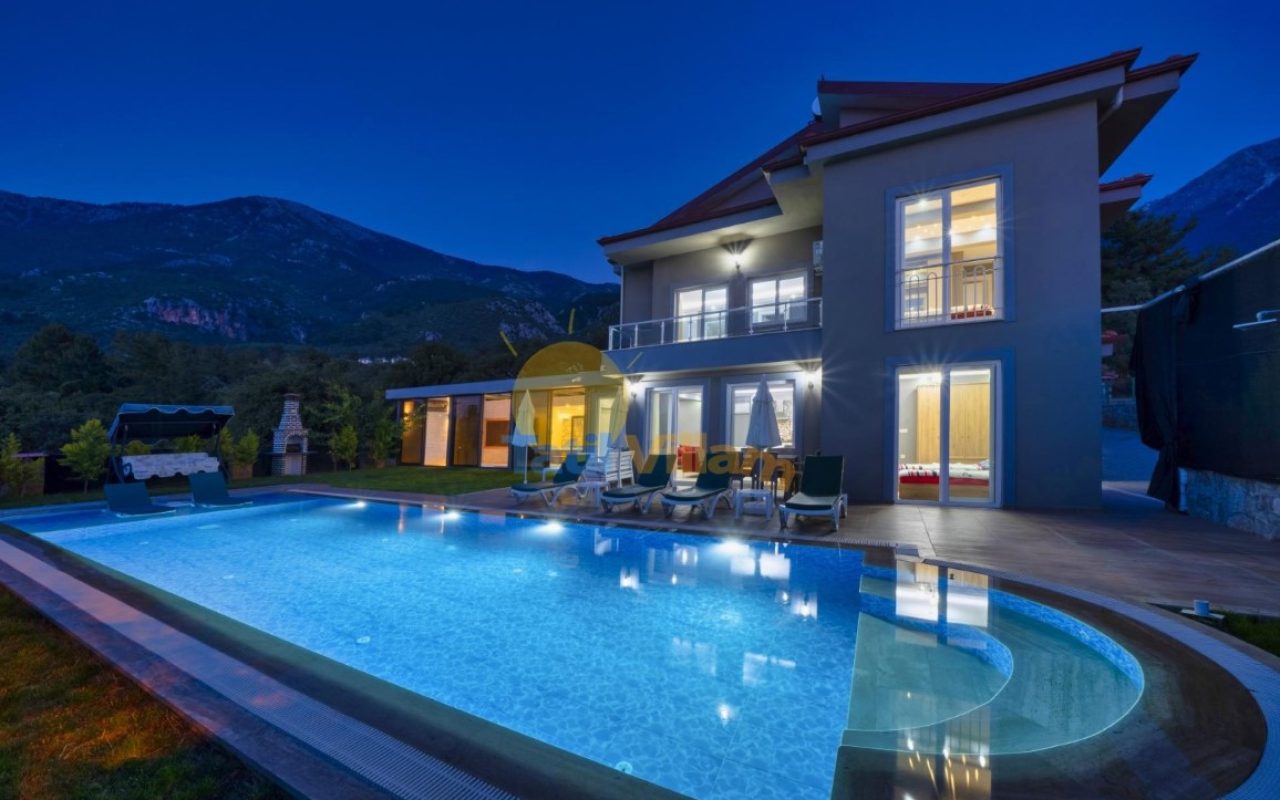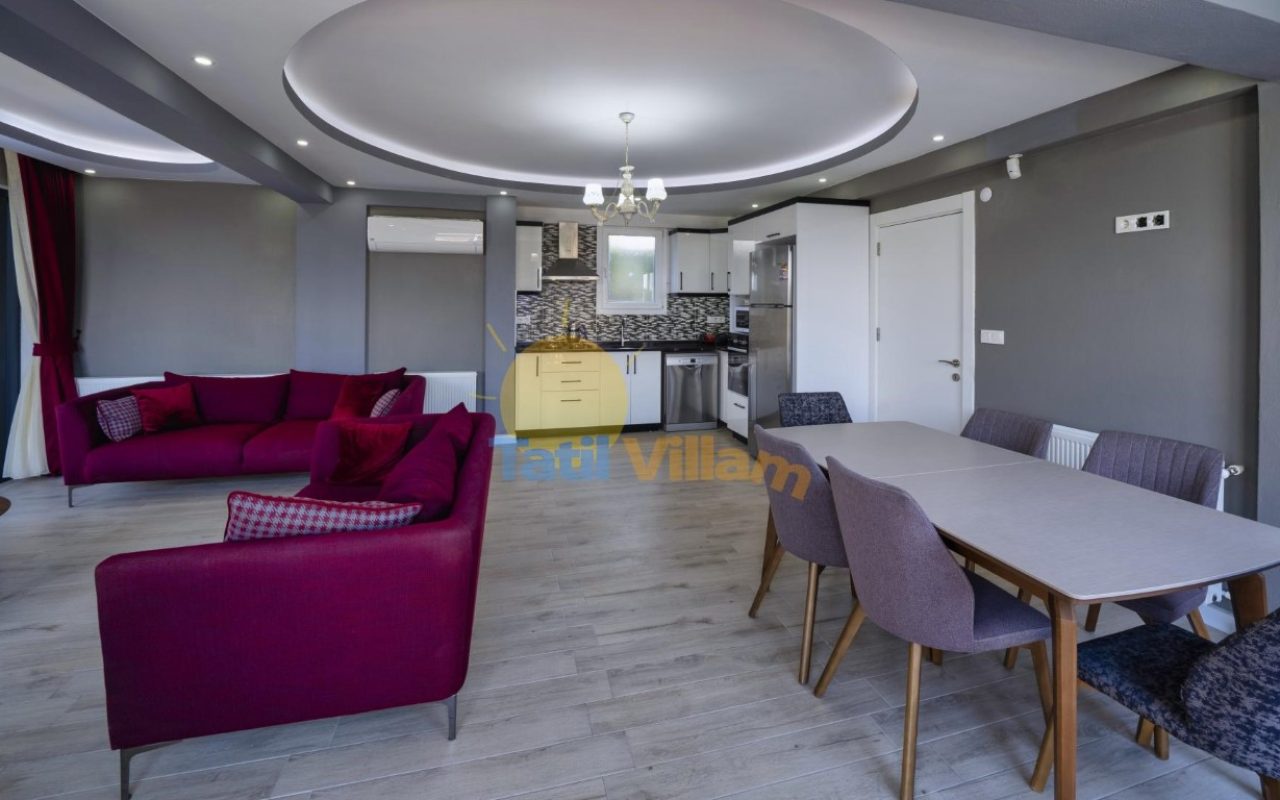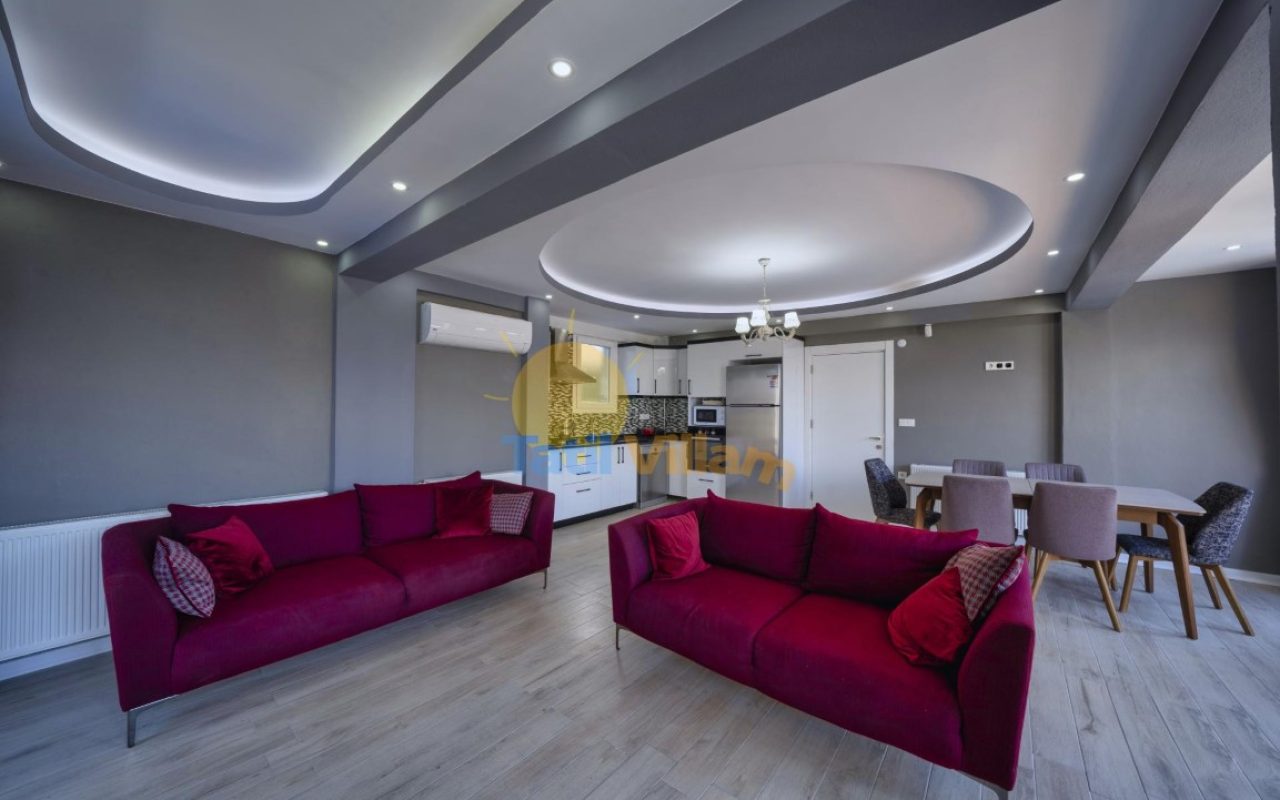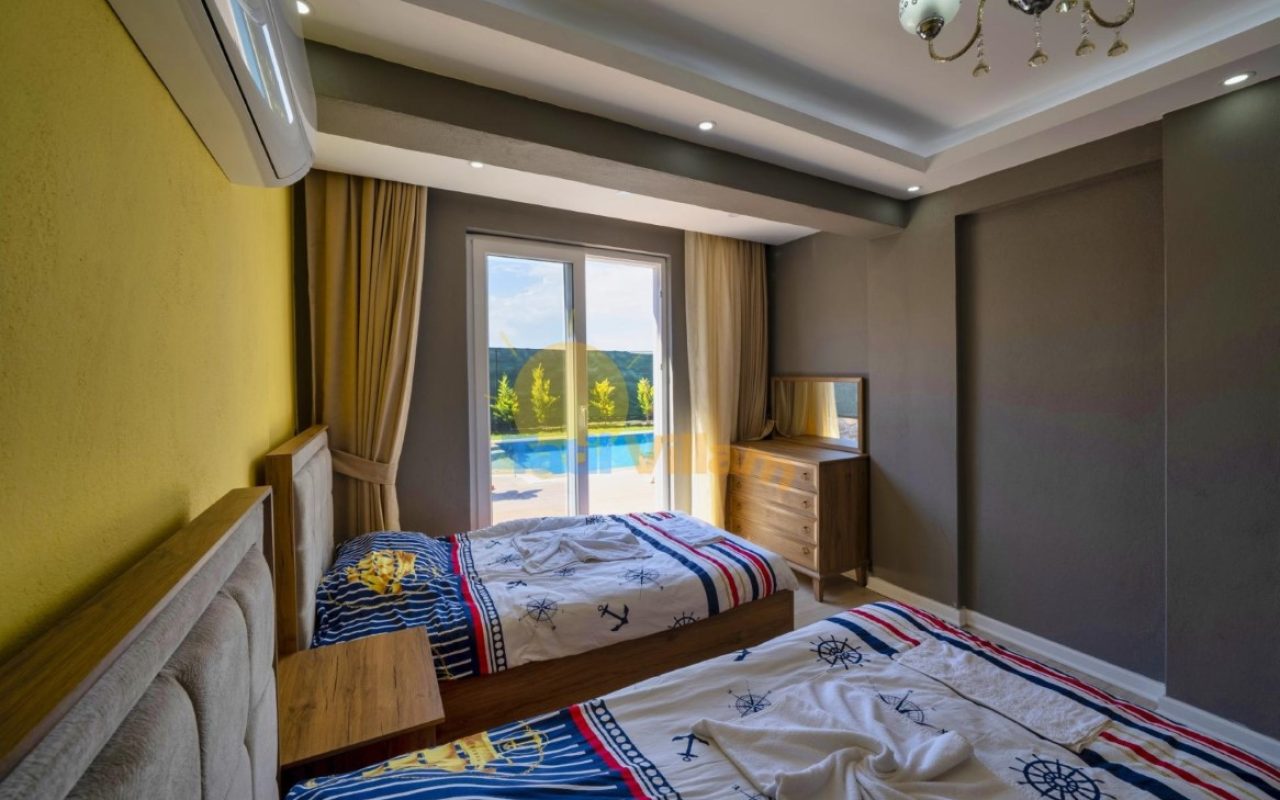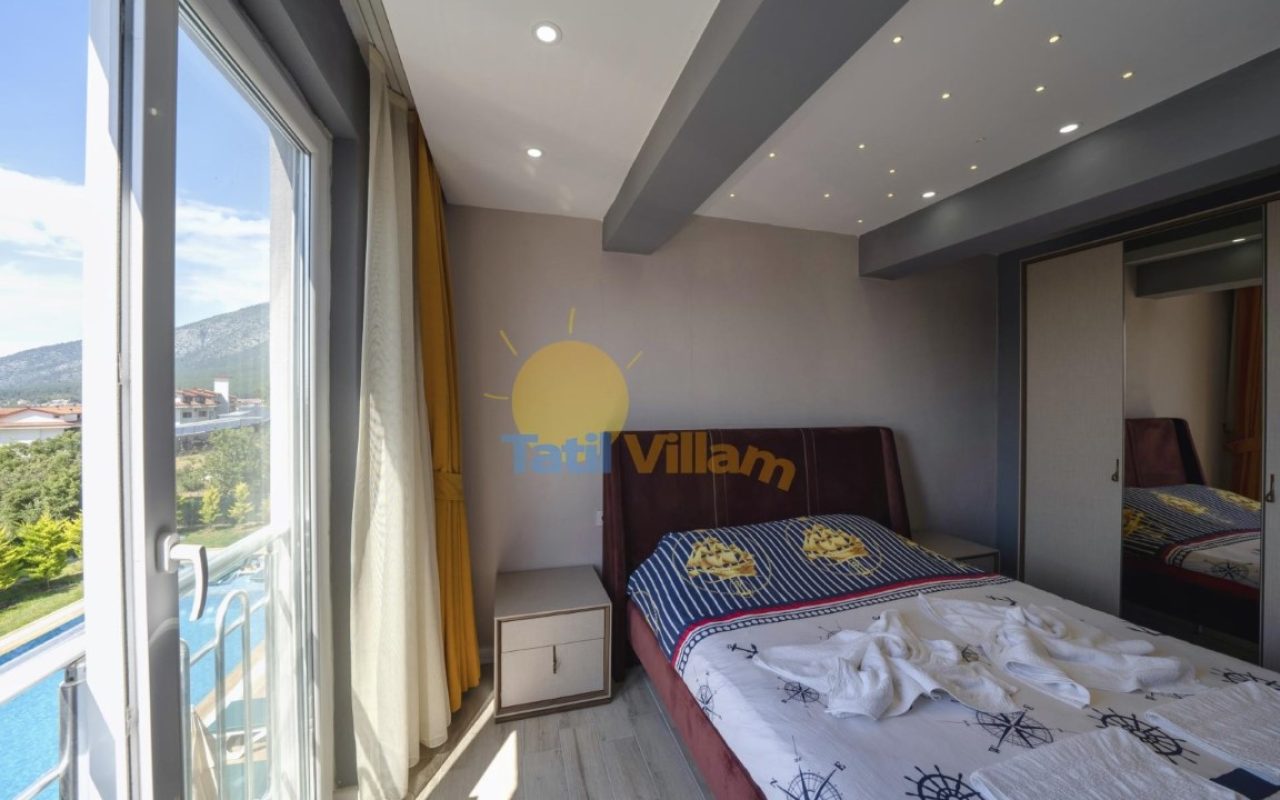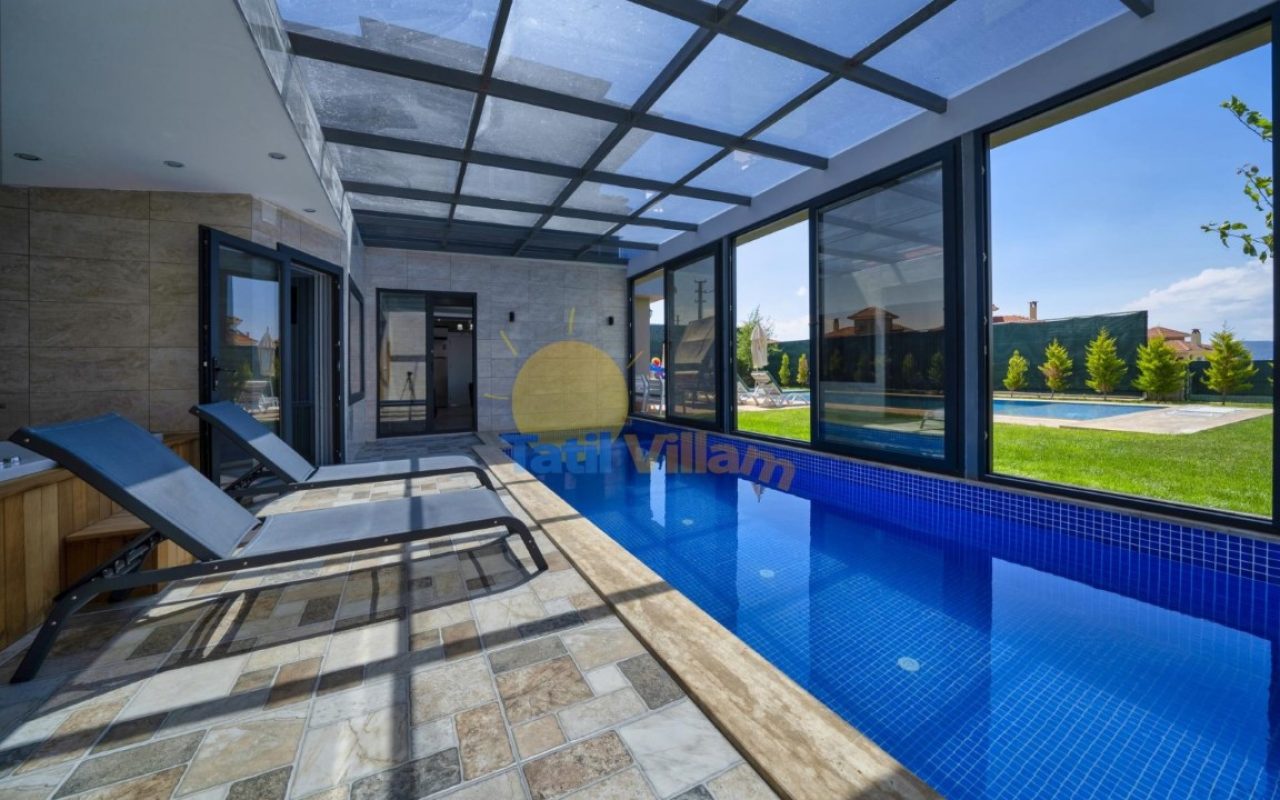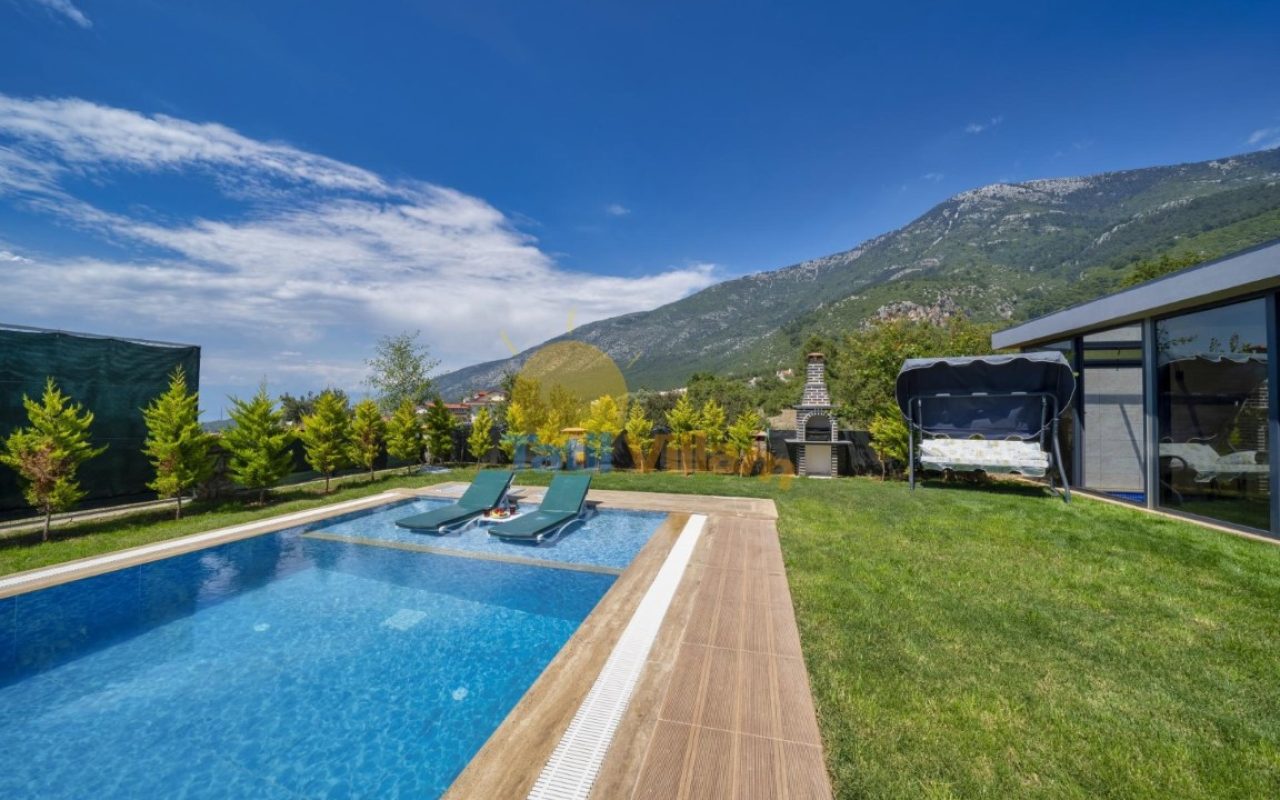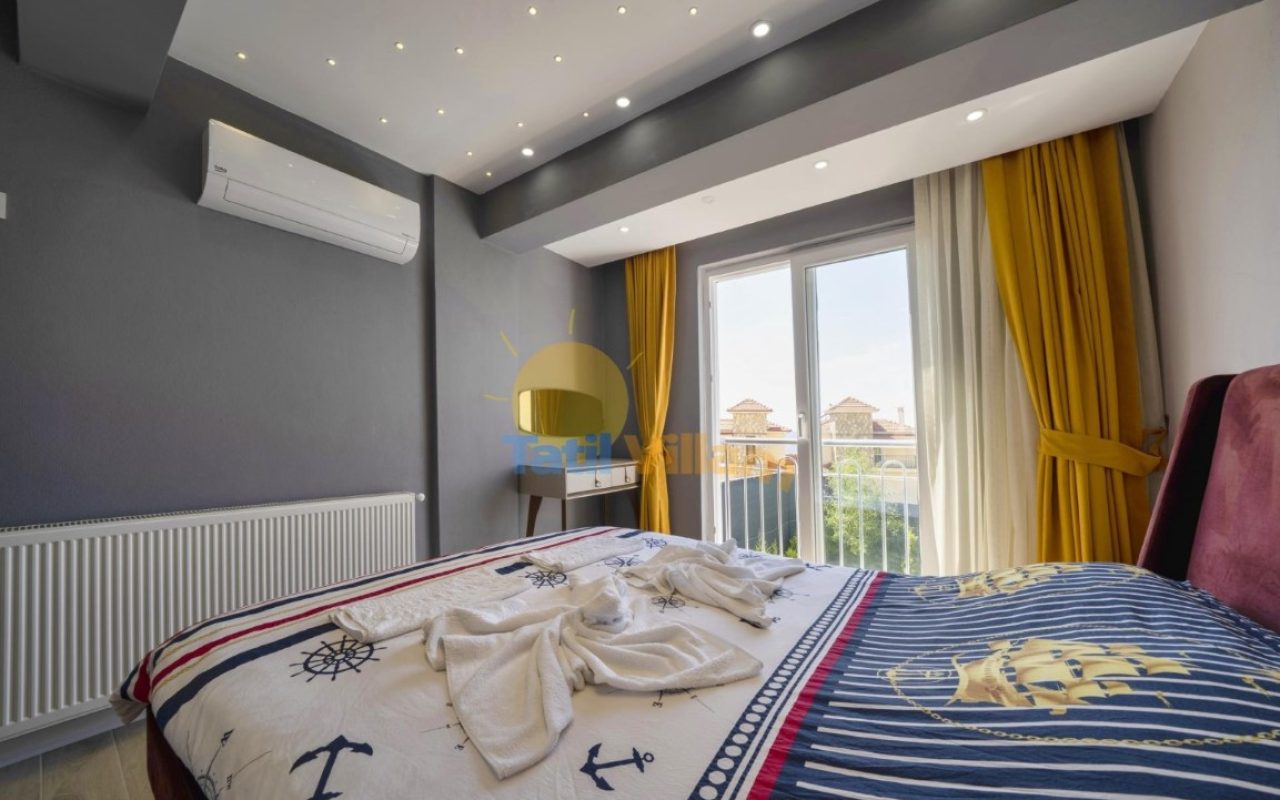 This modern villa is located in a quiet, quiet location intertwined with green and blue in Oludeniz Ovacık, 3 bedrooms and accommodation capacity for 6 people is a luxury villa. Our villa is decorated with quality and stylish furnishings and the pool and pool terrace is a sheltered villa surrounded by high green nets. Villa Massa is waiting for you for a privileged holiday with a large green garden and a large swimming pool, as well as a master bedroom with jacuzzi, indoor heated pool, sauna, hammam, jacuzzi and spacious usage areas.
Note The indoor pool is heated and you can benefit from a weekly fee of 3000 TL (Max 24-28 degrees)
Note : Hammam and Sauna are active between 18.00 – 24.00.
Pool Terrace : Sunbathing area, Private pool, Shallow pool, Private garden, Indoor pool, Sauna, Hamami Jacuzzi, BBQ
Details : Table and chairs for 6 people, Seating group, 6 sun loungers, Sun umbrella, Swing, Children's playground, Shower
Pool Dimensions: Width : 4.00 m Length : 9.00 m Depth: 1.50 m
Indoor Pool Dimensions: Width : 2.60 m Length : 7.00 m Depth: 1.55 m
Kitchen : Modern American Kitchen (Ground Floor)
Details : Refrigerator, Dishwasher, Washing machine, Microwave Oven, Oven, 4-burner stove, Electric kettle, Toaster, Dinner set for 6 people, Pan, Pots, Cutlery etc.
Lounge : Pool and garden view (Ground Floor)
Details : Seating group, TV, Air conditioning, dining table for 6 people and 1. There is a bedroom with a shared bathroom.
1st Bedroom : Young Bedroom (Ground Floor)
Details : 2 single bed, nightstand, air conditioning, wardrobe, bathroom (shared with living room)
2nd Bedroom : Suite Bedroom (1st floor)
Details : Double bed, Bedside tables, Air conditioning, TV, Wardrobe, Baby bed, Make-up table, Balcony, Bathroom with Jacuzzi
3rd Bedroom : Suite Bedroom (1st Floor)
Details : Double bed, Nightstand, Air conditioning, Wardrobe,Bathroom
Note:Villa Trend, which is located right next to this villa, is a partially sheltered villa with a pool. Family and friend groups who want to vacation together can rent our 2 villas at the same time.
Note: This villa also has a deposit fee of 2000TL. If there is no damage / damage in the controls to be made at the exit of the villa, the deposit amount will be returned to the guest.
Our outdoor pools are emptied between November 1 and April 30 due to weather conditions.